"Glee" Star Wanted to Headline "Buffy the Vampire Slayer" Reboot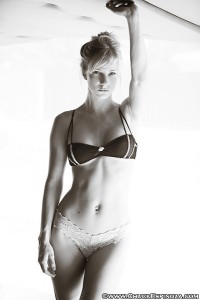 I would take this bit of news as strictly rumor.
I am sure many of you have heard by now that Warner Bros. is getting ready to reboot Buffy the Vampire Slayer into a successful film franchise.  Unfortunately, they are not doing this with Buffy series creator Joss Whedon.  I am kind of torn on which side of the fence to sit on.  Whedon came out saying that he was sad and upset that the studio was doing this without him.  But a couple days the studio came out saying they offered Whedon to be a part of the film, but he is currently quite busy.  So, I think it is perfectly okay that the film continues on.  Plus, vampires are all the rage right now.
You know what else is all the rage right now?  Glee!  According to an associate from Sandollar Production Company, who previously held the rights to the film, Heather Morris' name has been thrown around a lot to play the title character.  So much so that the studio is actively pursuing her for the part.
I think very little of this news.  Ms. Morris is great on Glee, but she hasn't proven anything outside of the show other than that she can dance next to Beyonce.  This is either just a rumor created due to the popularity of the show, or the creative people behind the film are about to make a bold move.
What do you think of this casting choice?  Let us know in the comments below.