Frank Langella joins cast of 'Unknown White Male'
Frank Langella had to be the best thing in last month's The Box. So teaming him up with currently hot stars like Liam Neeson, Diane Kruger, and January Jones should spell good things for the distinguished actor.
From Variety.com:
---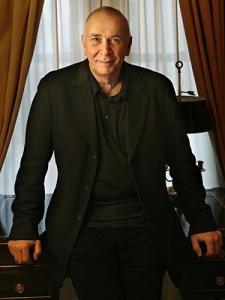 Frank Langella has been set to star with Liam Neeson, January Jones and Diane Kruger in "Unknown White Male," the Dark Castle thriller.
Neeson plays a man who awakens from a coma to find somebody else has assumed his identity. Langella plays Cole, who comes forward as the coma guy's colleague and gets involved as he tries to reclaim his identity.
Shooting starts January in Berlin, with Warner Bros. distributing. Joel Silver produces with Leonard Goldberg and Andrew Rona. Steve Richards, Sarah Meyer and Peter McAleese are exec producers.
Deal continues the momentum that Langella built off his Oscar nominated role in "Frost/Nixon." He last appeared in "The Box" and most recently wrapped a role in the Oliver Stone-directed "Wall Street 2: Money Never Sleeps" and the Andrew Jarecki-directed "All Good Things."
---
To be honest I'm a bit more excited about his role in the upcoming Wall Street 2, but that is mainly because I'm just not sure how good it will be. Wall Street was never a film that screamed sequel to me, but at least we have the original director (minus a few brain cells from coke habits).