FOX's "American Idol" Season Ten Finale Tonight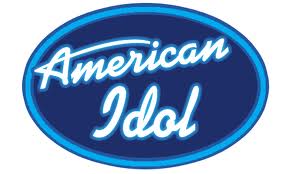 With the Season 10 Finale Tonight, I thought it would only be fitting to give you some of the top moments from this season
My Personal Top Five Performers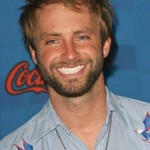 #5 Paul McDonald– Paul comes in at number five by default. I did like some of his performances but his voice was just way too similar to Rod Stewart for me. Here are some of his Top Songs: "Rocket Man", "The Tracks Of My Tears", "Maggie Mae"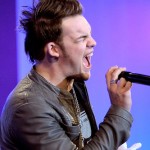 #4 James Durbin- James brought Rock back to Idol and you have got to commend him for that. He was an amazing performer and I fully expected to see him in the finale. Here are some of his best performances: "Heavy Metal", "Without You", "While My Guitar Gently Weeps", "Uprising "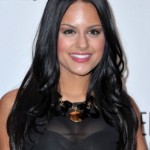 #3 Pia Toscano- Pia was the driving force for this show the first couple of weeks and it was a shame that she was prematurely voted off. Here are some of her performances: "I'll Stand By You", "Don't Let The Sun Go Down On Me", "River Deep Mountain High", "All In Love Is Fair"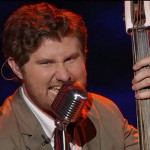 #2 Casey Abrams- Casey was one of the best performers the Idol stage has ever seen. His unique voice and style brought what Idol needed this season. Here are some of my favorites of his: "With A Little Help From My Friends", "Your Song", "I Put A Spell On You", "Have You Seen The Rain"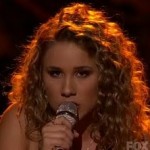 #1 Haley Reinhart- Haley has the most unique voice I've heard on Idol in years and I was disappointed to see that she was voted off over the "Country Mega Stars" that will be participating in the finale. Her are some of her amazing moments from this season: "What Is and What Should Never Be", "House Of The Rising Sun", "Rolling In The Deep", "Bennie and The Jets", "I Who Have Nothing"
Top Moments from American Idol 2011 Season 10
#10 James Durbin performs "Without You"– The Rocker with an emotional side. I loved it when he did slower songs and showed how much range he had. This was my favorite of those slower songs
#9 Casey Abrams performs "With A Little Help From My Friends"- Casey performed this early in the show and showed just how good he was and I was a fan from this point on.
#8 Pia Toscano performs "I'll Stand By You"- Best voice in the competition on display here and this was also very early in the competition and set her up for weeks to come
#7 Paul McDonald performs "Maggie Mae"- Like I said before, Paul sounds just like another artist and this Rod Stewart song answered all my questions
#6 Casey and Haley duets- They did it twice with "I Feel The Earth Move"and "Moanin'" . Any and every time these two collaborated on a song it was absolute magic.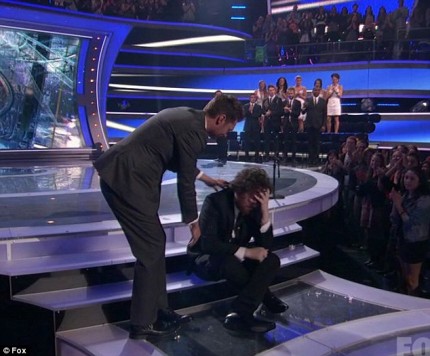 #5 Casey Abrams Eliminated and then Saved– His reaction when he was "Saved" was absolutely priceless and one of my favorite moments from this season
#4 Haley Reinhart performs "Rolling In The Deep"– This performance made me a Haley fan. Before this I didn't really care for her voice but after I heard this I'm a fan for life
#3 Casey Abrams performs "Your Song"- Casey slowed it down and showed his range and this was my favorite of all his performances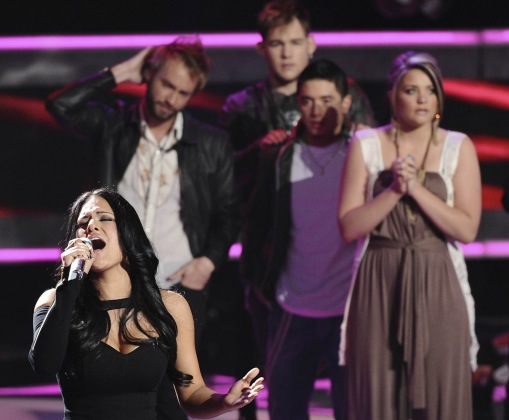 #2 Pia Toscano Eliminated- My reaction to this was nothing but shock. I was extremely shocked to see her go that soon in the competition…Only Top Nine…wow, I'm still in shock!!!!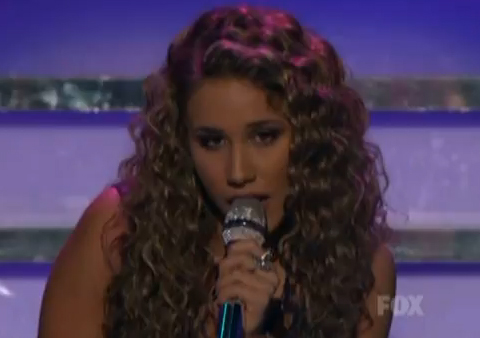 #1 Haley Reinhart performs "House of the Rising Sun"- By far the best performance of the season, if not in a couple of seasons. I think this lifted her to the Top Three and gave me hope that the "Country Mega Stars" were not in complete control of the competition.
Here's the order the Contestants left us this season (w/ Swan Song)
(Some of the video quality isn't the greatest)
Ashton Jones- Swan Song
Karen Rodriguez- Swan Song
Casey Abrams, but The Judges Save is used- Video (Amazing moment!!!)
Thia Megia – Naima Adedapo- Swan Song (No song just good bye video)
Pia Toscano- Swan Song
Paul McDonald- Swan Song
Stefano Langone- Swan Song
Casey Abrams- Swan Song
Jacob Lusk- Swan Song (best I could find)
James Durbin- Swan Song
Haley Reinhart- Swan Song
(Is it odd that both of the contestants in tonight's finale weren't even mentioned in here….hmm weird!!!)
Tonight we will find out which of the "Country Mega Stars" takes home the prize of American Idol Season 10 winner so, who do you think will win between Scotty McCreery and Lauren Alaina, or does it even matter to you?