First Word On Hathaway's Catwoman Costume In 'The Dark Knight Rises'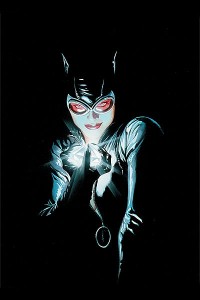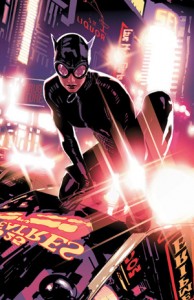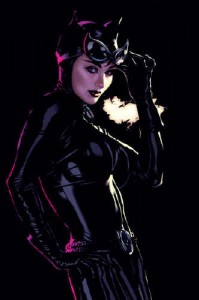 Based on the description that an insider provided below, the above images are the most likely models for Hathaway's costume in the new Batman film.  I think most fans assumed this would be the case with Nolan being very utilitarian with his costumes thus far.  It just works for the real world that has been the base of the Nolan trilogy.
Anne's outfit is more tactical, like the comic book, than the previous Batman movies. She will definitely be wearing the goggles and it's going to be less sexy than Halle Berry and Michelle Pfeiffer's Catwoman costumes. She's going to look more like a robber.  But fan boys shouldn't be worried. This costume is going to be form-fitting enough to make Anne look smoking hot… Everything from the looks in her eyes, her head movements, her body–everything is so feline. The role is taking her to new places.