First Look at THE FANTASTIC MR. FOX, Wes Anderson's First Attempt at Animation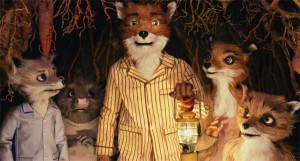 Here is the HD Trailer that was just released for THE FANTASTIC MR. FOX. This stop-motion film will be the first animated feature for Wes Anderson. The film is an adaptation of Roald Dahl's classic children's story, centering on a clever fox who must outwit three mean, dimwitted farmers who try their hardest to hurt Mr. Fox and his family. Clooney will voice Mr. Fox, while Cate Blanchett voices his wife.
**Update**
This movie is going to be incredible! "Demolitions expert!" I can't freaking wait!
-Zac