First Impression: Daniel Craig in David Fincher's "The Girl with the Dragon Tattoo" Remake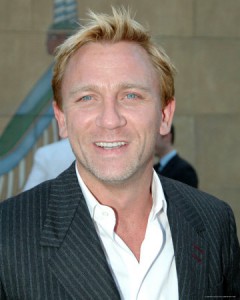 Daniel Craig is certainly keeping busy while he patiently awaits the fate of the James Bond franchise. He has two films in post-production right now that we will see later next year, Dream House and The Adventures of Tintin: The Secret of the Unicorn. He is currently filming Favreau's new film Cowboys and Aliens. Now you can add one more to that list.
Craig has signed on to star in David Fincher's adaptation of The Girl with the Dragon Tattoo. Rumors have been floating around since the beginning of June that Craig was eyeing the part.
The story is about a journalist and young computer hacker investigating the murder of a young girl. As they track the case deeper and deeper, they discover how secretive a past one family may have. In the end, they realize just how far they are willing to go before they have to protect themselves.
Daniel Craig is to play the journalist Mikael Blomkvist (I'm sure this name will be changed). Rumor has it that the lovely and talented Carey Mulligan will play the computer hacker Lisbeth Salander. The film is scheduled for release December 12, 2011.
I'm personally very excited about this. I have heard a lot of great things about both the book and the Swedish film version of this released earlier this year. Fincher has made some of my favorite movies including Se7en and Zodiac.
Have you read this book or seen the Swedish film? Is Craig right for the part? Let us know what you think in the comments below.