"Final Destination" 6 and 7 Are Filming Back To Back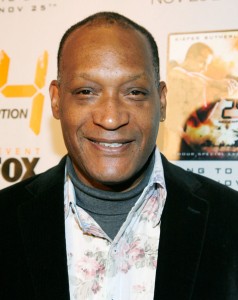 Had you told me ten years ago that writers would be able to come up with enough giant, creative death traps for good looking teenagers to get killed in to warrant 7 films then I would have called you crazy.  But that just might be what we have here.  "But Tim, the fifth film in the franchise is more than eight months away from hitting theaters."  I know.  I am as baffled as you are.
Final Destination 5 hits theaters August 26, 2011, but the producer has already hinted to one of the stars about future films.  Tony Todd, famous for appearing in plenty of horror films because his voice is freaking awesome, will be reprising his role of Bludworth that appeared in the first two installments.  Here is what Mr. Todd recently said about the future of the franchise.
Thumbs up! Thumbs way up. They expanded my part, and the producer told me as we were leaving Vancouver that if it opens at Number 1 – which statistically it has – they're going to shoot the next two simultaneously.
There you have it.  I have honestly only seen the first film all the way through.  I feel like the story in these films don't really matter, and if you see the trailers then you get to see the death set ups.  And I think I know how must of them turn out.  Am I missing out on something?
Will you be seeing Final Destination 5?  Which is your favorite film in the franchise?