Film Review: 'Maze Runner: The Death Cure'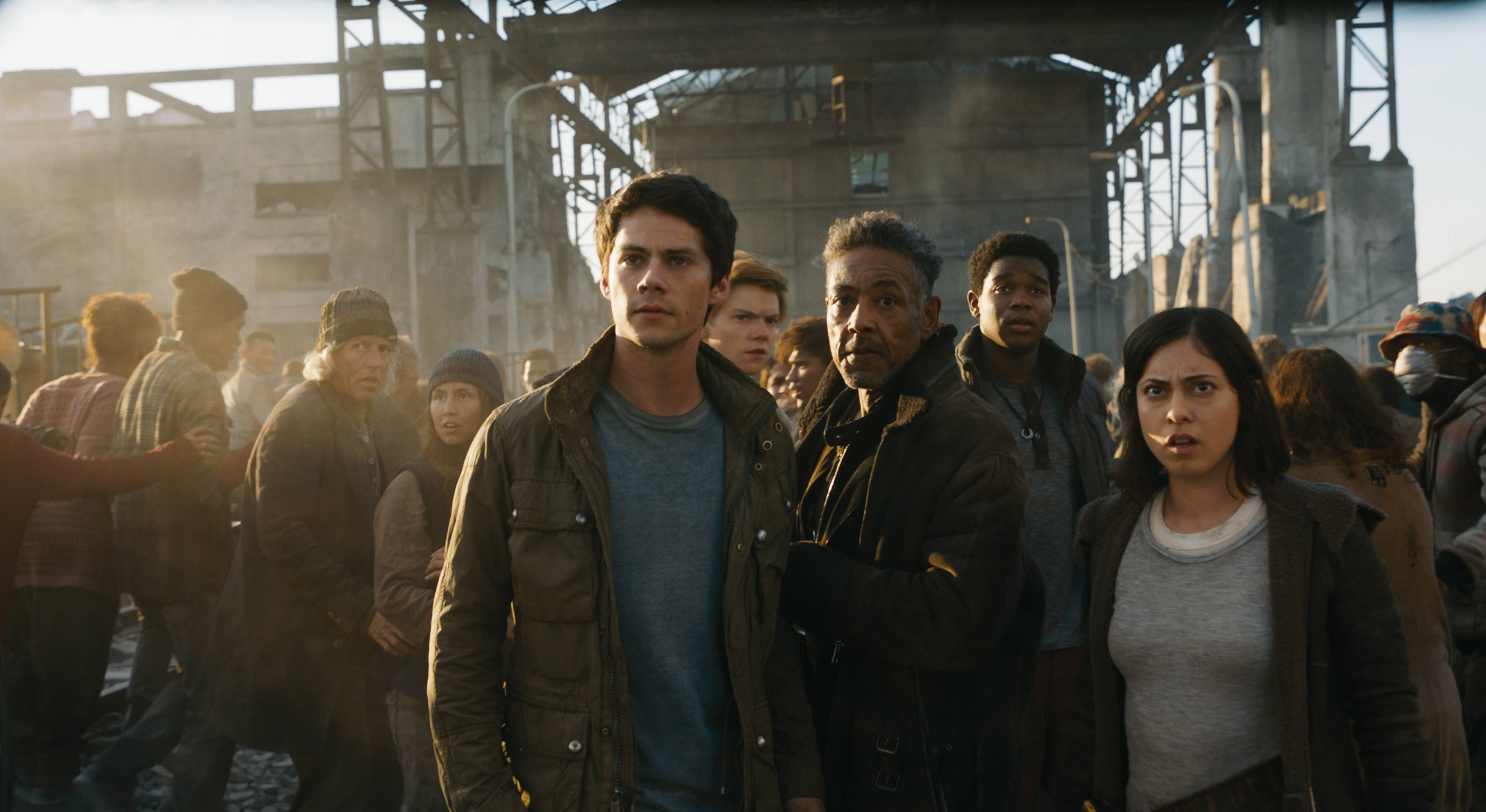 Not quite the 'Cure' for the YA Novel genre.
The dystopian young adult novel genre seems to be on its last breath. It really started to show signs of suffering in 2016. The Hunger Games had already wrapped up with Mockingjay – Part 2, so we were left with the third installment of the Divergent series, which IMDb claims was released but I am not fully convinced of that, and Sony's adaptation of Rick Yancey's popular alien invasion thriller, The 5th Wave, which was meant to be the first of a trilogy but flopped like a soggy, undercooked pancake on a cold iron skillet.
Now, with Maze Runner: The Death Cure, we come to the end of James Dashner's dystopian young adult novel trilogy about a teenager named Katn… I mean, Thomas (Dylan O'Brien), who finds himself fighting for his life with other young adults in the Hung… I mean, a maze swarming with biomechanical, spider-like creatures. After successfully escaping, Thomas and his friends discover that they have been part of a program administered by an organization known as WCKD testing to see if they could survive the world that exists outside of the five factio… I mean, the Maze. At first relieved, they soon discover that they and hundreds of other children are among the last humans immune to a virus known as the Flare, that has turned most of the population into, basically, zombies. It is revealed that WCKD is sacrificing these children to commemorate the sacrifices their ancestors faced after natural disaster ruined… I mean, to find a cure for the Flare that Thomas is convinced may not exist. Having escaped WCKD's clutches and with a chance at freedom on the horizon, Thomas is now determined to rescue his kidnapped friend Peet… I mean, Minho (Ki Hong Lee) and teams up with District 13… I mean the Resistance to save the diverge… I mean, immune children and finally take down the Capit… I mean WCKD.
The Death Cure is being released three years after its predecessor, an unusual occurrence for a planned trilogy based on a book series, after star O'Brien suffered an onset injury that caused a lengthy delay in production. That very delay may prove to be a godsend (with all due respect to Mr. O'Brien). It is being released at a time when this genre is no longer a hot property, lessening the competition and the glare of similarities to other films of its kind, which I very subtly pointed out in the above paragraph.
Additionally, if the young adult novel genre is truly past its prime, The Death Cure, being an improvement upon its most recent predecessor, The Scorch Trials, may serve to be a winning curtain call for the trend. Granted, I do not think this movie is very good, but I would say it is at least good enough.
O'Brien leads a believable cast, including Thomas Brodie-Sangster as Thomas' loyal best friend Newt, Kaya Scodelario as his estranged love interest Teresa, Rosa Salazar as Brenda, the strong female character he probably should be with but signs point that he would rather be with Teresa (did I mention there was a love triangle involved too?), Giancarlo Esposito as Jorge, an adult veteran of the war against WCKD and, speaking of WCKD, the people who run it: Patricia Clarkson as Ava Paige and the sinister Janson, played by Aiden Gillen. The cast achieves several moments of genuine emotion, not to mention the action is not badly choreographed.
However (and I hate to be this guy, really), there is nothing special or fresh about this movie. I may have mentioned before that the film's plot is not overshadowed by its many similarities to films such as The Hunger Games, Divergent or even a little Twilight. Unfortunately, that distraction only holds up for so long and eventually fans out, along with the last of the film's imagination.
The Death Cure fails to rescue the YA novel genre from its seemingly unflinching predictability, but it may succeed in delivering Maze Runner fans with a satisfying conclusion to its cinematic counterpart (and thankfully in just ONE movie). Being the most positive-ish review I have written for one of these films in years, here is to hoping that I may never have to again.
**½/****