Father's Day Sale – Watch Every MLB Game In HD Online For Under $5 Dollars!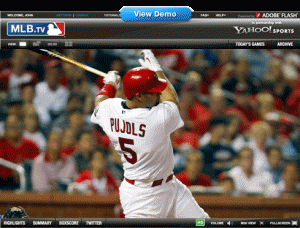 MLB.com has a great Father's Day sale going on right now. They are offering an 80% discount on their online package where you can login and watch every regular season baseball game live or on demand in HD quality. It makes a perfect Father's Day gift for a baseball lover.
As of right now, the first 5,000 new subscribers will get 30 days for only $4.95. The package usually costs $24.95, and of course any following months of subscription will be at the normal rate. But it's a great way to try out the service, and get at least a month of MLB games in high definition for one low price.
To learn more about the offer, or purchase a subscription, visit mlb.com.