Family of Give a Damn? Interviewed About Plane Crash on KMOX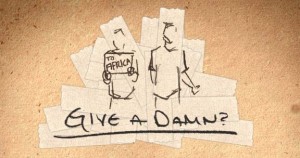 From Total Information AM on KMOX:
TIAM — West Co. Men Injured in Kenyan Plane Crash (08/03/09) — Dan Peterka joins Debbie Monterrey and Dan Gray to talk about a plane crash that injured his sons' two friends. The four West County men are in Africa filming a documentary about how one-billion people live on $1.25 a day.
Listen to the audio:

** PLEASE DONATE **
HELP THE FAMILIES OF THE PILOT AND FLIGHT ENGINEER, EMERGENCY COSTS, AND
CREW TO CONTINUE FIGHTING POVERTY, FILMMAKING