Fall Movie Preview 2014: FURY, INTERSTELLAR, GONE GIRL and More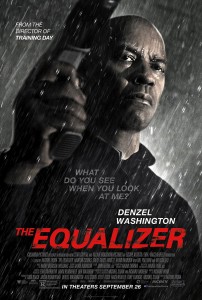 With the fall season just beginning, the long summer days are starting to turn to long, cool fall evenings. Fall not only means Halloween, Thanksgiving, and endless hours of leaf raking for most of us, it also means Fall movie season has arrived. Here are my top 10 films to see this Fall movie season:
10. The Equalizer
Denzel Washington is back in what many are calling his best role since Training Day. Washington plays an ex-military badass who now works at a hardware store. After he crosses path's with Chloe Grace Moretz character, he butts heads with some of the most dangerous people in Boston. This is the second time Washington has teamed up with director Antoine Fuqua. Washington won the Best Actor Oscar for their film Training Day 12 years ago. Fuqua, most recently directed Olympus Has Fallen, a pretty damn good action film, last year.
9. Foxcatcher
Director Bennett Miller returns with his third film. Capote and Moneyball were both hits with critics and audiences, and Foxcatcher looks to be no different. Starring an unrecognizable Steve Carell, the film is psychological, true-crime drama that looks at Jon du Pont's large ego and his quest to buy as much of America's wrestling scene as possible. Mark Ruffalo and Channing Tatum also co-star in the film, which is garnering Carrell a lot of Oscar talk.