'Facebook Home' Launches Today on Samsung and HTC Devices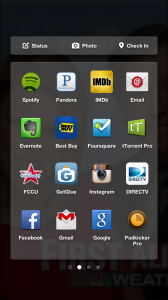 In their eternal quest to shoehorn themselves deeper into your lives, Facebook has developed a product for Android called Facebook Home. You may have seen its bizarre tuba filled, transvestite laden commercial on TV. Facebook Home is a different type of app called a launcher. A launcher is essentially a skin to the Android operating system that replaces your stock homescreen and lock screen with a new interface. Instead of seeing your familiar apps and widgets, Facebook Home will turn your home screen into a slideshow of sorts that showcases full screen status updates that would otherwise be seen in your newsfeed.
A tap of the screen reveals an icon of your profile picture that you can move to launch either the new Facebook Messenger, your app tray or your most recently used app. The app tray now has shortcuts to post a new status, photo or check-in.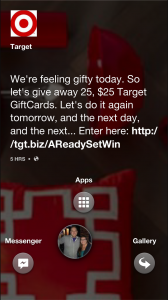 While the idea of building your phone's entire interface around Facebook sounds like a great idea for Mark Zuckerberg, it shouldn't hold a lot of appeal for the normal user. Facebook Home users will likely find it more difficult to navigate to other apps and multi-task than with the stock Android interface. The primary purpose of Facebook Home is likely to provide a better monetization path for advertising. Facebook can now claim to have full screen real estate immediately as a user turns on their phone. Some have also speculated that by getting deeper access into the Android operating system, they can collect more data with which to target ads.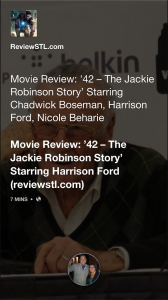 While we don't know if these are truly Facebook's goals, we do know that Facebook is not a philanthropic organization. They have a fiduciary responsibility to provide the highest profit possible to their shareholders.
Time will tell how well Facebook Home works out but for now it seems too intrusive and too cumbersome to recommend it.
Facebook Home is now available in the Google Play Store for the HTC One X, HTC One X+, the Samsung Galaxy S III and the Samsung Galaxy Note II. More devices are being made available soon and Facebook Home will come pre-installed on the HTC First, available from AT&T today.