E3 Trailer: The Force Unleashed 2: "Betrayal" Full Cinematic HD Trailer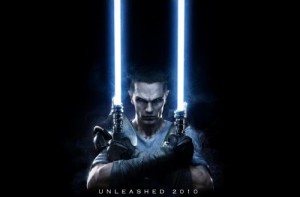 The Force Unleashed was a game with high potential, but it failed to live up to expectations. It wasn't that the graphics weren't great, because they were. The story itself wasn't much of a problem either, in fact it was probably the most lauded critical aspect.  However, the game was highly repetitive, and not very challenging. Controls could be a bit shaky at times, and it all led to a gameplay experience that wasn't much fun. It almost would have been better to watch a short film about the protagonist, Starkiller.
On first look it seems that LucasArts is sticking to the great story, but they haven't given us any hints to changes in gameplay through this trailer. No doubt they'll keep the amazing physics engine they created, but hopefully they'll improve the platforming and controls. Help me LucasArts, you are my only hope!
Synopsis:
The Star Wars Saga continues with Star Wars: The Force Unleashed II, the highly anticipated sequel to the fastest selling Star Wars game ever created, which has sold over seven million copies worldwide.  In Star Wars: The Force Unleashed the world was introduced to Darth Vader's now fugitive apprentice, Starkiller– The unlikely hero who would ignite the flames of rebellion in a galaxy so desperately in need of a champion.
In the sequel, Starkiller returns with over-the-top Force powers and embarks on a journey to discover his own identity and to reunite with his one true love, Juno Eclipse. In Star Wars: The Force Unleashed II, Starkiller is once again the pawn of Darth Vader, but instead of training his protege as a ruthless assassin, the dark lord is attempting to clone his former apprentice in an attempt to create the ultimate Sith warrior.  The chase is on – Starkiller is in pursuit of Juno Eclipse, and Darth Vader is hunting for Starkiller.
With all-new devastating Force Powers and the ability to dual wield Lightsabers, Starkiller cuts a swath through deadly new enemies across exciting worlds from the Star Wars films – all in his desperate search for answers to his past.
[hdplay id=18 width=595 height=375]