Dwayne "The Rock" Johnson Joining "Fast and Furious" Sequel?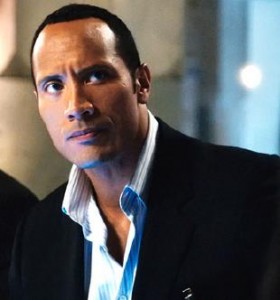 It appears you might be getting two musclebound meatheads for the price of one admission in the upcoming Fast and Furious sequel, Fast Five.  Dwayne "The Rock" Johnson is apparently in talks for a part in the new movie.
Fast Five follows Paul Walker and Vin Diesel's characters, Brian and Dom, as they are on the run from the law . Johnson is apparently vying for the role of the lawmen who is tasked with chasing them down.
I can't really say I'm a huge fan of the series. Most of them contained enough over the top action though to be enjoyable. After kiddie fair like Tooth Fairy, it would be nice to see Johnson in a slightly more action oriented film, preferably one where he can trade blows with someone like Vin Diesel.
Fast Five has a scheduled release date of June 11, 2010, and is once again being directed by Justin Lin, who has directed every installment since Tokyo Drift, from a script by Chris Morgan.