The Petropolis Pet Carnival and Adoption is Tomorrow! Saturday, May 8 From 10am – 2pm! Visit the ReviewSTL Booth!

Tomorrow, join ReviewSTL at the Annual Petropolis Pet Carnival and Adoption Event! From 10am to 2pm, ReviewSTL will be in the valley at this great event! Last year, the carnival was responsible for adopting out over 100 pets!
You can bring your pet, or bring a new one home! Either way it's going to be a great time! Mark Reardon of KMOX will MC at the event. There will be BBQ, Ice Cream, tons of great booths – and over 30 rescue and adoption groups with animals that are looking for new homes.
Watch Video From Fox 2 News About The Event:

Last year over 100 pets were able to find homes because of the carnival, and Petropolis hopes to help even more this year!
In addition to finding homes for the animals, Petropolis is also raising money to help families that can benefit from the assistance of service dogs.  They are assisting the American Service Dog Association in the purchasing and training dogs to help families who cannot afford to do so.  Right now they are helping a quadriplegic gentleman named Matt Lorton, and also a family with an autistic son named Alexander.  Both of them can benefit from service dogs in different ways.
Watch a video of Matt explaining how service dogs can assist him and others with disabilites: http://www.petropolis.com/petropolis-pet-carnival-2010.php.
SPORTS FANS!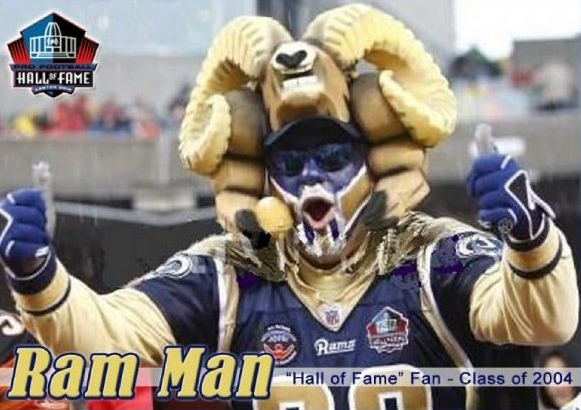 St. Louis' own RAM MAN will be at the carnival! He will be signing autographs and taking pictures, so make sure to stop by and say hi!
Of course, ReviewSTL will be giving away a ton of great movie shirts, posters, hats, etc… so don't forget to stop by our booth! The event is a lot of fun, and all of the proceeds go to a great cause! We hope to see you there!
---
Don't forget! The Petropolis pet carnival is this Saturday, from 10am to 2pm. Petropolis is located at 16830 Chesterfield Airport Road, Chesterfield, MO 63005. Click Here For Directions