DVD and Blu-ray Sales – "The Boys are Back," "Whip It," "Surrogates," "Atonement," and "This Is It"
Today is a pretty good day for new DVDs and Blu-rays. There are a good amount to chose from, and as usual – Amazon is running some great deals.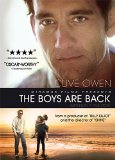 The Boys Are Back (DVD) – The true story of a man who must suddenly raise his two sons alone after the untimely passing of his second wife. The ill-prepared Joe, who is dealing with his own loss, is confronted with the daily challenges of parenthood while coping with his young son Artie's expressions of grief. They soon are joined by Harry, Joe's teenage son from his first marriage, who brings his own personal "baggage" into the mix. Without a roadmap for how to move forward, the three boys decide its best to leave the conventional rules and responsibilities of the grown-up world behind and lead a life based on the mantra 'just say yes.' When things go terribly awry, Joe is forced to step up and behave like a parent, but must figure out how to do so without completely abandoning the joy and exuberance shared in their more child-like world.
Purchase The Boys Are Back From Amazon
---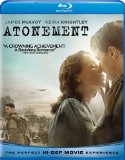 Atonement (DVD / Blu-ray) – In 1935, 13-year-old fledgling writer Briony Tallis (Saoirse Ronan) and her family live a life of wealth and privilege in their enormous mansion. On the warmest day of the year, the country estate takes on an unsettling hothouse atmosphere, stoking Briony's vivid imagination. Robbie Turner (James McAvoy), the educated son of the family's housekeeper, carries a torch for Briony's headstrong older sister Cecilia (Kiera Knightley). Cecilia, he hopes, has comparable feelings; all it will take is one spark for this relationship to combust. When it does, Briony – who has a crush on Robbie – is compelled to interfere, going so far as accusing Robbie of a crime he did not commit. Cecilia and Robbie declare their love for each other, but he is arrested – and with Briony bearing false witness, the course of three lives is changed forever. Briony continues to seek forgiveness for her childhood misdeed. Through a terrible and courageous act of imagination, she finds the path to her uncertain atonement, and to an understanding of the power of enduring love.
Purchase Atonement From Amazon
---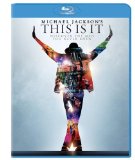 Michael Jackson's This Is It (DVD / Blu-ray) – A rare glimpse into the final days of Michael Jackson, the documentary is compiled from an estimated 80 hours of rehearsal and behind-the-scenes footage of the legendary entertainer preparing for his 50 sold-out shows at London's O2 Arena that were scheduled to commence in July 2009 before his untimely death in June at age 50. Interviews with collaborators and close friends of the late performer are also featured.
Purchase Michael Jackson: This Is It from Amazon
---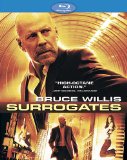 Surrogates (DVD / Blu-ray) – People are living their lives remotely from the safety of their own homes via robotic surrogates — sexy, physically perfect mechanical representations of themselves. It's an ideal world where crime, pain, fear and consequences don't exist. When the first murder in years jolts this utopia, FBI agent Greer discovers a vast conspiracy behind the surrogate phenomenon and must abandon his own surrogate, risking his life to unravel the mystery.
Purchase Surrogates from Amazon
---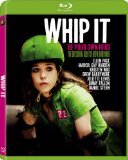 Whip It (DVD / Blu-ray) – Tired of being pushed into beauty pageants by her parents, Texas teen Bliss finds herself after joining a female roller derby team.