Calling All Dogs and Dog Owners – 14th Annual Spirit of St. Louis Canine Games Are Coming Up!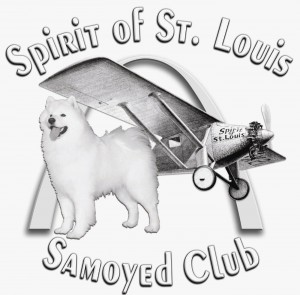 The Fourteenth Annual Spirit of St. Louis Canine Games are almost here! The games will be held next Sunday, October 10 from 8:30 AM to 4:00 PM. at the Purina Farms, Gray Summit, MO.
Advance registration to participate is $15 for 5 events. Gate entries are $15 for 4 events, or $4 per event. The games will include a wide variety of sports-based activities on the natural abilities of dogs. Events are designed to appeal to all varieties of dogs new to sports as well as those with experience. More than a dozen canine hobby and welfare organizations will have event stations to introduce dogs and their human companions to canine sports and activities including a Rescue Dog Parade, Costume Contest, Flyball, Novice Show & Go, Canine Good Citizen Test, Harness Events, Rally Obedience, "Race The Wind" (timed race for dogs), Retrieving, and a demonstration of the Purina Farms Aqua Dogs.
The Spirit of St. Louis Canine Games is sponsored by the Spirit of St. Louis Samoyed Club and St. Louis Samoyed Rescue. Additional information and registration forms are available at www.stlsamoyed.com.