DIVERGENT opens March 21! Enter to Win Passes to the St. Louis Advance Screening!
Enter to win a pass for two!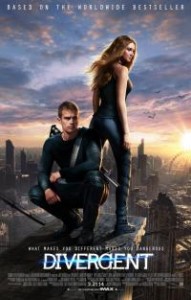 DIVERGENT is a thrilling action-adventure film set in a world where people are divided into distinct factions based on human virtues. Tris Prior (Shailene Woodley) is warned she is Divergent and will never fit into any one group. When she discovers a conspiracy by a faction leader (Kate Winslet) to destroy all Divergents, Tris must learn to trust in the mysterious Four (Theo James) and together they must find out what makes being Divergent so dangerous before it's too late. Based on the best-selling book series by Veronica Roth.
Cast: Shailene Woodley, Theo James, Jai Courtney, Ray Stevenson, Zoe Kravitz, Miles Teller, Maggie Q, Tony Goldwyn, Ashley Judd, Kate Winslet
Director: Neil Burger
Visit Gofobo to enter the contest!
Winners will be chosen at random from all entries. Supplies are limited. Limit one (1) pass per person, passes admit (2) two. Sponsor's employees and their dependents are ineligible. Screening is overbooked to ensure capacity. Please refer to passes for any other possible restrictions. NO PURCHASE NECESSARY.
Winners will be drawn on 3/17.