Diabetes Drug Avandia Causes Heart Attacks and Heart Failure, says FDA Researchers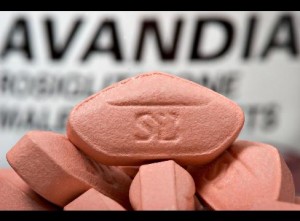 According to the New York Times, the diabetes medication Avandia is causing heart attacks and heart failure in people who are taking it. According to reports from the FDA, these harmful results are enough for a recommendation to remove Avandia from the market.
The New York Times says they have obtained a report stating that "500 heart attacks and 300 cases of heart failure would be averted every month" if recipients of Avandia were taking another medication that is similar. Avandia, which is the drug rosiglitazone maleate, was linked to 304 deaths in Q3 of 2009 according to the NYT.
The medication, manufactured by pharmaceutical giant GlaxoSmithKline, has been recommended for removal by Dr. David Graham and Dr. Kate Gelperin of the Food and Drug Administration. Avandia was the #1 selling drug in the United States, with $3.2 billion in 2006. But a scientific study researching the harmful effects on the heart was released in 2007, sending sales plummeting.
Visit the New York Times website to read the article.