CW Gives Renewals To Five Shows: Gossip Girl, Supernatural, 90210, The Vampire Diaries, and America's Next Top Model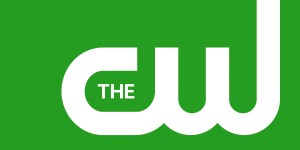 CW has given five early renewals to some its shows. None of them were big surprises, and the word is still out on their new series, Life Unexpected. Supernatural was originally slated to run only five seasons, but the ratings are still strong for the network, so it will be back for a sixth season. Here is the press release from CW:
The series receiving early renewals include this season's breakout hit THE VAMPIRE DIARIES, The CW's most-watched show (4.6 million viewers) and the network's number one show among adults 18-34 (2.5/8). THE VAMPIRE DIARIES premiere generated the largest audience in network history for a series debut (5.7 million total viewers). THE VAMPIRE DIARIES has improved The CW's performance Thursday at 8:00 p.m. by 114% among women 18-34 this season. The network also renewed fan favorite SUPERNATURAL, which will enter its sixth season next year. SUPERNATURAL has one of the most loyal audiences of any show on television and does heroic work in a perennially tough time period. It has improved over last season among women and adults 18-34 (29% and 8%, respectively) this season, a remarkable accomplishment for a fifth-year show.
Also given early pickups for next season are The CW's Monday night sensation GOSSIP GIRL, which is The CW's number one show among its target demographic of women 18-34, and Tuesday's trend-setting drama, 90210, which sees some of TV's largest percent increases from DVR playback, nearly doubling its women 18-34 live-only ratings once live+7 data is included. Wednesday anchor AMERICA'S NEXT TOP MODEL will also be back for cycles 15 and 16 with superstar Tyra Banks and new groups of aspiring models. TOP MODEL continues to rank second in the competitive Wednesday 8:00 p.m. hour among young women 18-34 (3.4/10).