Concert Review: Luke Bryan at Busch Stadium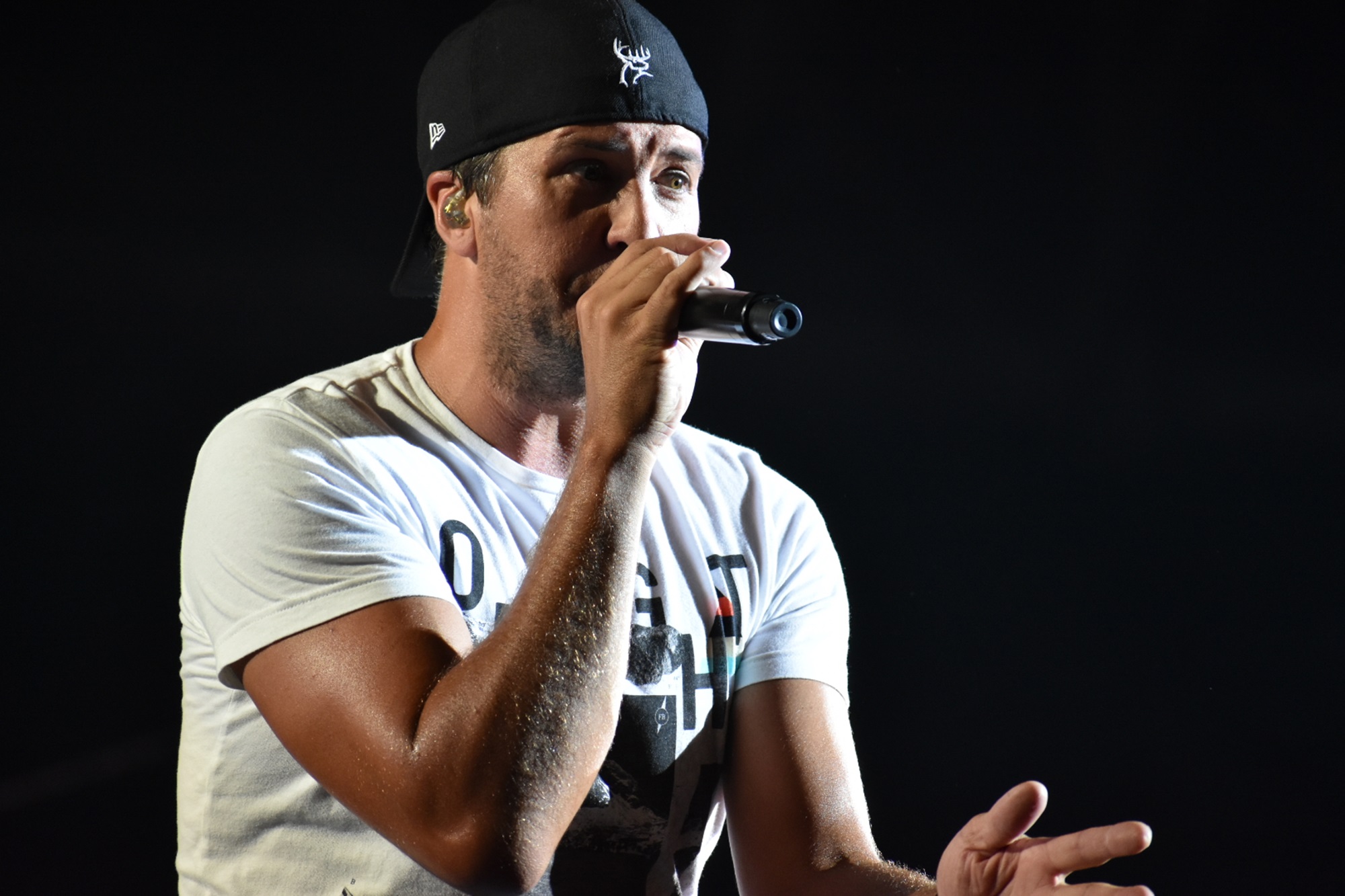 Review by Bryan Bealmear
Luke Bryan's What Makes You Country Tour – Went supersize, to a full Busch Stadium on Saturday night.
Bryan brought Morgan Wallen, Jon Pardi, and Sam Hunt along for the show. XL Stadium Sized tour was more than just a name. Over the course of nearly 6 hours, Bryan and tour mates played and entertained. With a mix of music for nearly everyone; classic country, classic rock, 2000s rock, each artist had their own individual take on county music, even incorporating some elements of rock concert entrainment.
Starting the evening off was newcomer and NBC's "The Voice" veteran Morgan Wallen. Wallen's set consisted of his major singles, a few songs off his first album "If I Know Me", and a rock medley. He began his set with "Whatcha Know 'Bout That", then transitioned into his breakout single "The Way I Talk". Next up was "Happy Hour" then "Whiskey Glasses".
Wallen then went into a medley of various subgenres of rock, including Linkin Park's "In The End", then The Eagles' "Life in the Fast Lane", Bon Jovi's "You Give Love A Bad Name", Kings of Leon's "Use Somebody", Fall Out Boy's "Sugar, We're Going Down", then finally concluding the medley with Def Leppard's "Pour Some Sugar On Me". To wrap up his versatile set Wallen performed his first number one single "Up, Down".
Keeping with the rock theme, Jon Pardi came onto the stage to Journey's "Jukebox Hero". After the intro, Pardi went into a set that covered both of his albums the 2014 "Write You a Song" and 2016's "California Sunrise". He started off with "Paycheck", then went into the 2013 single "Up All Night".Next up was the 2017 single "Heartache on the Dance Floor".
Then the 2014 singles "When I've Been Drinkin'" and "What I Can't Put Down". Next up was his latest single "Night Shift", "Cowboy Hat", "She Ain't In It", "Head Over Boots", and before closing, he performed his 2016 hit "Dirt on My Boots".
Next to take the stage was Sam Hunt. His set was started off with his most recent single of "Downtown's Dead". Next was his 2014 single "Leave the Night On". Up next was his jealously inspiring "Ex to See", followed by "Take Your Time". Hunt then took a break to tell the story how he got to where he is now and how one song he wrote that eventually was recorded and released by Billy Currington changed it all.  Currington's 2013 hit single "We Are Tonight".
Hunt then proceeded to tell a story about how hard it was to a honky tonk in his college town and how his first trip to Nashville was eye opening. Which he then used to transition to a medley to a medley of honk tonk music. In a who's who of late 90s and early 2000s county, Hunt covered everyone from: Brooks and Dunn's "Brand New Man", Jo Dee Messina's "Heads Carolina", Dixie Chick's "Earl had to Die", Tim McGraw's "Where the Green Grass Grow", before finishing up the medley with Garth Brook's "Ain't Goin' Down ('Til the Sun Comes Up)".
Hunt then transitioned back to his style of music to finish out his set. With his single "House Party". next up hunt covered all the stages of a break up, starting with the breakup itself "Break Up in a Small Town".  Next was dealing with break up itself with "Drinkin Too Much".  Before finally coming to the end of it with hoping the ex misses you with his single "Make You Miss Me". In a shift of tone, Hunt transitioned to "Body like a Backroad", while encouraging the crowd to sing along, to close out his set
And finally, the headliner took the stage with a boom. Luke Bryan took to the stage accompanied with fireworks and on-stage pyrotechnics. Bryan's first song was his hit "Country Girl (Shake It for Me)". Which set off a succession of Bryan's hits from his twelve-year career including: "Huntin', Fishin' and Lovin' Every Day", solo rendition of "This Is How We Roll", the song that first got him on the radio "All My Friends Say", "Light It Up", "Someone Else Calling You Baby", "Kiss Tomorrow Goodbye", and "Most People Are Good".
Bryan then broke out a few songs off his latest album, "Sunrise, Sunburn, Sunset" and the album name sake, "What Makes You Country". Before going back to his stream of hit singles. To finish out this run he performed: "Kick the Dust Up", "Strip It Down", "Drunk on You", "Crash My Party", and a solo rendition of "Home Alone Tonight".
Bryan then played a short set with just him and his guitar. Starting with his first number one "Do I". Followed by the first song he wrote that became a hit, ironically also a Billy Currington hit, "Good Directions". Next up was his version of Alabama's "Dixie Land Delight" which his band did help him finish up.
To finish out his set, he then transitioned into the "Drink a Beer" and then the emotional "Roller Coaster". Bryan ratcheted the energy up for his "Play it Again" hit. Then to bring his set to a high energy close Bryan dusted off "Rain is a Good Thing" After a brief break, Bryan returned for an encore of his high energy "Move" and then closed the night out with "My KindaNight" with fireworks going off in the background.