Concert Review: Kurt Vile at The Pageant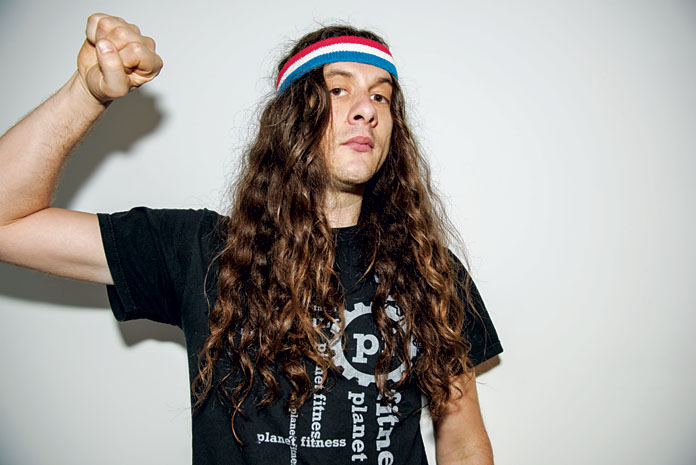 From his tenure as a member of The War On Drugs to his evolution as a virtuoso multi-instrumentalist and collaborator with Courtney Barnett, Kurt Vile has never been easy to pin down.
Having spent the last decade honing his craft, expanding his sound and refining his already pretty incredible guitar chops, Vile is always evolving, taking lo-fi to new highs while compiling an intriguing body of work that has been touted by critics and increasingly accepted by an eclectic mix of fans.
It was this musical progression, along with an abundance of hooks and melodies,that took center stage as a confident Vile emerged from the smoky darkness of The Pageant stage for an unremitting set that meshed jaunty casualness with blistering textures and sprawling oscillations.
Technical prowess and experimentation aside, Vile's greatest strength as an artist is his ability to create stuck in your craw songs that never become muddled or lost with the passage of time. It is this, when mixed with his clever melodies and densely packed rhythms that make him such a compelling artist.
This was especially the case this past Sunday night when Vile and his band, The Violators, delivered a career spanning retrospective consisting mainly of material from last year's Bottle It In (his eighth studio record) with smatterings of material from his last decade as a solo artist.
From the onset, it was pretty clear that Vile's proclivity for collaboration extended to jamming with his band. As an ensemble they are a focused, tight and stellar unit that seamlessly riffs off of each other's talents. For audiencesthe result of this collaborative back and forth ensured that the band never sounded stale.
Opening with his recent single Loading Zones, Vile wasted no time in winning over the audience. It was followed by a catchy version of Jesus Forever, from his Smoke Ring For My Halo record. An early favorite of the night was Check Baby, a track that found Vile infusing his vocal twang with jangly harmonies. The banjo was in full effect for one of the evening's best moments, I'm An Outlaw, which featured a steady barrage of percussion from Kurt Spence.
Other highlights included Hysteria and Wakin On A Pretty Day, which collectively Illustrate the care and precision that Vile takes in meshing his melodies with his lyrics.
Vile carried the gig's momentum into his encore where he rolled out two of his biggest 'hits,' Wheelhouse and the wildly popular Pretty Pimpin' before finishing up withanother favorite, Baby's Arms
Never taking his foot off the gas pedal, Vile's live presencewas direct and to the point, giving concertgoers a well curated performance from a singer/songwriter whoseintricate harmonies, layered instrumentation and precise vocals unabashedly pay homage to his influences, (Tom Petty, Neil Young and Yo La Tengo to name a few) without inhibiting his own artistic matriculation.