Review: After Ten Years, 'Rock of Ages' Still Rocks. March 1-3 at Fabulous Fox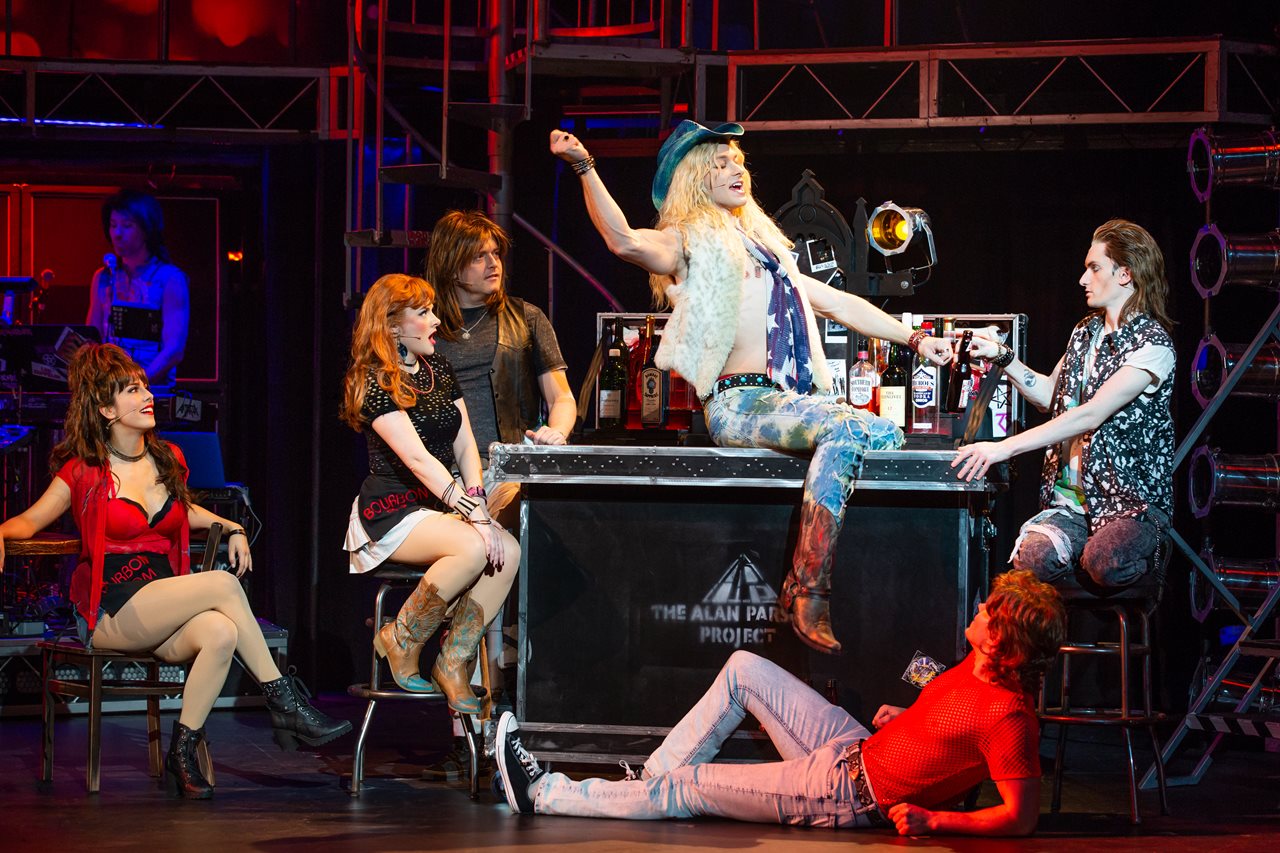 Celebrating a decade since its Broadway debut in 2009, Rock of Ages has hit the road again for the Tenth Anniversary Tour.
The show is a jukebox musical of 80s rock hits, from bands including Twisted Sister, Styx, Journey, and many others. Lonny (John-Michaell Breen), second in command at Dupree's Bourbon Room, hilariously breaks the fourth wall as he narrates the story to the audience. The love story between rocker-barback Drew (Anthony Nuccio) and aspiring actress Sherrie (Katie Lamark) is the heart of the show. Their relationship experiences its ups and downs, from "Waiting for a Girl Like You" to "Harden My Heart" and"I Hate Myself for Loving You."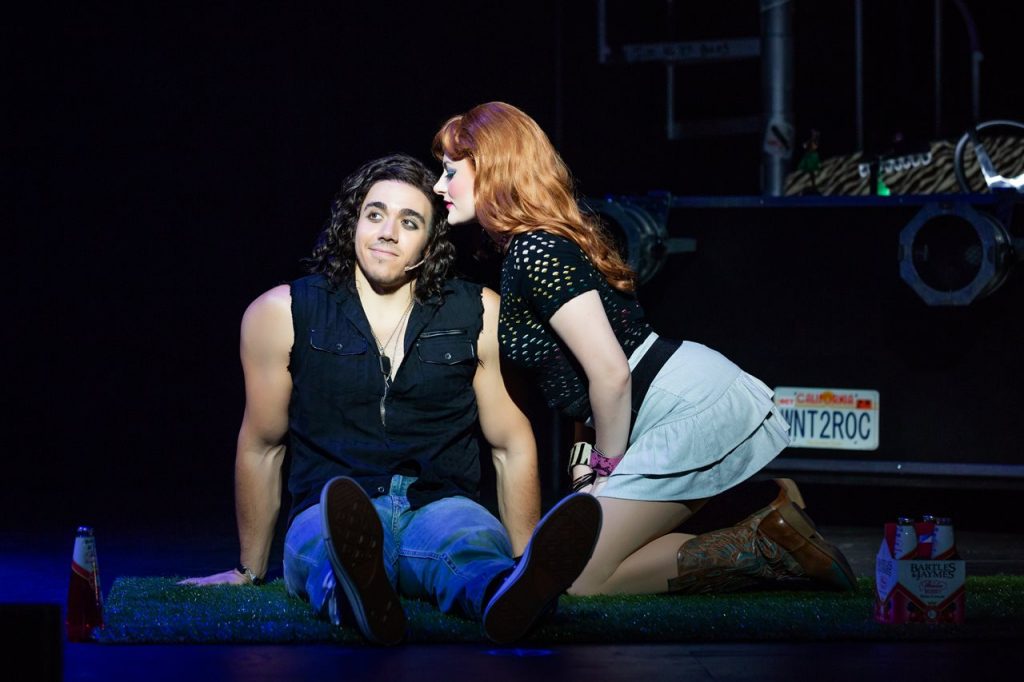 Both Nuccio and Lamark shine with their voices and comedic timing. The show is never afraid to poke fun at its characters or the time period, and both of them know how to lean into the eccentric humor.
Speaking of humor, Breen does a lot of the heavy lifting as Lonny – keeping the show moving and the audience entertained. If I had to pick a star out of this ensemble, which is comprised of many great characters and performances, it would certainly be Breen. It's clear to see he is having fun on stage, with fantastic energy and a knack for physical comedy.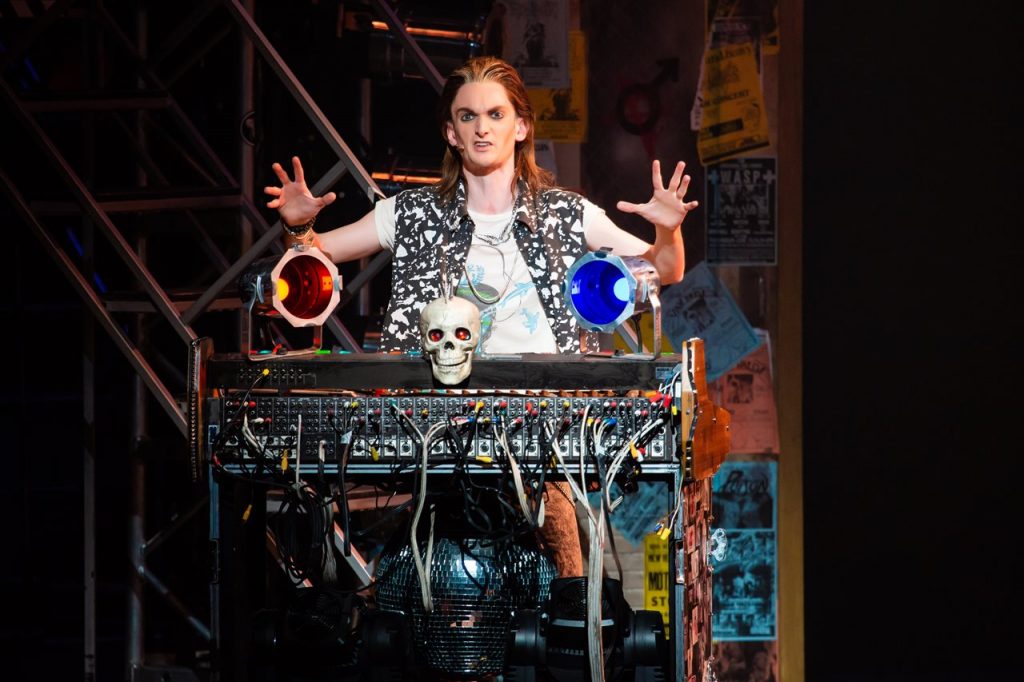 As bar owner Dennis Dupree (Ryan M. Hunt) struggles to keep his business afloat, German businessman Hertz (Andrew Tebo) and his son Franz (Chris Renalds) aim to demolish the famous spot to make room for fast food chains and shoe stores.
As a last resort, Dupree invites famous rocker Stacee Jaxx (Sam Harvey) to play his band Arsenal's last show at the Bourbon Room before starting a solo career. His presence created a rift between Drew and Sherrie – and threatens both of their careers.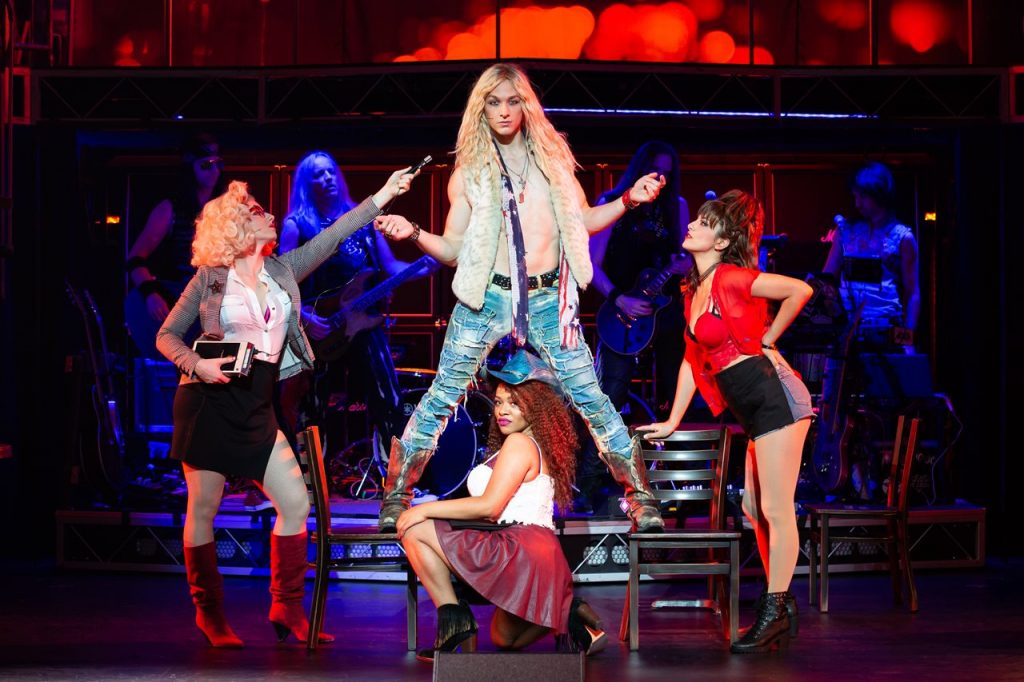 Harvey's portrayal of the egotistical rocker is not to be missed. His wild rendition of "I Want to Know What Love Is" with Lamark is crazy in the best ways. Both actors give it their all, and it's certainly a memorable number.
Without the terrific selection of music, there would be no show. And this is a dream for any fan of 80s rock. The band is on-stage throughout the entire show, cleverly tucked away behind curtains in-between numbers and brought out organically to interact with the actors. They sounded phenomenal, creating an experience on par with seeing a rock show.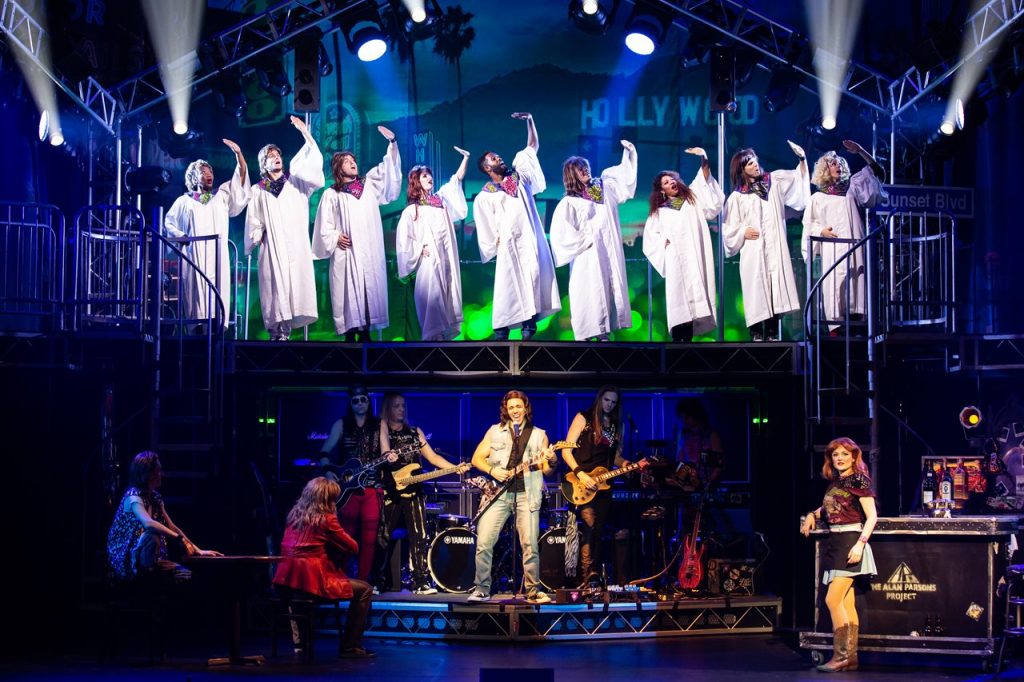 This production is more minimalist than ones we've seen in the past, yet makes up for it with a talented cast and creative use of props and scenic design. Curtains reveal different locations, bathrooms and bedrooms are wheeled out in compartments, and equipment cases are even turned into a car. And it all works, because the music sounds great and show is wildly entertaining.
If you love the 80s, hair metal, and musical theater, there is no better time than Rock of Ages.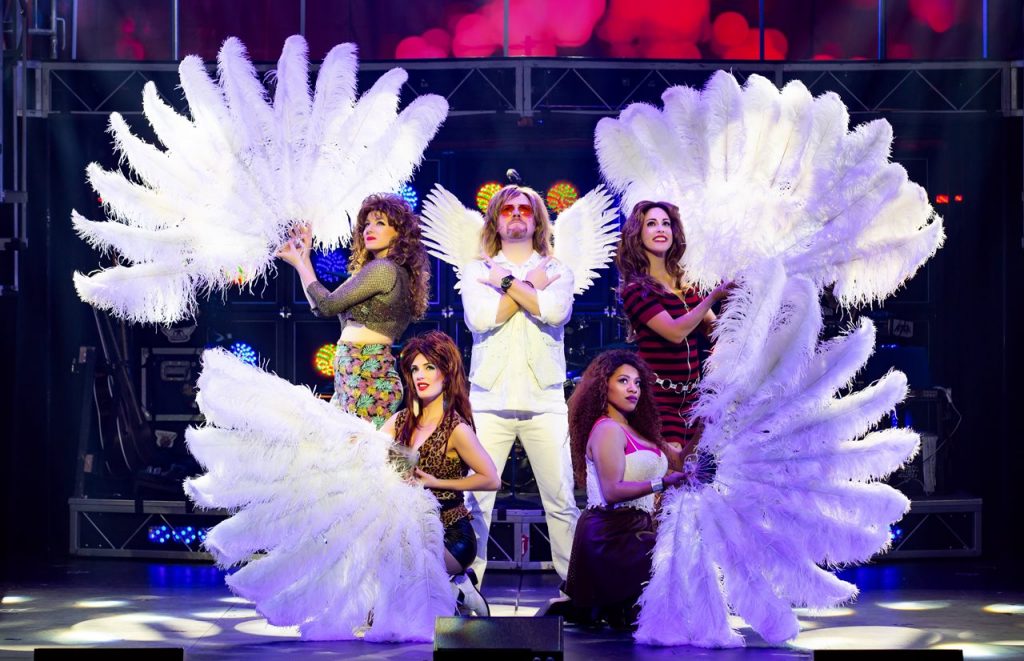 See ROCK OF AGES at the Fabulous Fox March 1-3. Ticket prices start at $29, and are available via MetroTix. For more information, visit The Fabulous Fox or the official tour website at rockofagesmusicaltour.com.
Photos: 📷 Jeremy Daniel