Concert Review: Jesse McCartney at The Pageant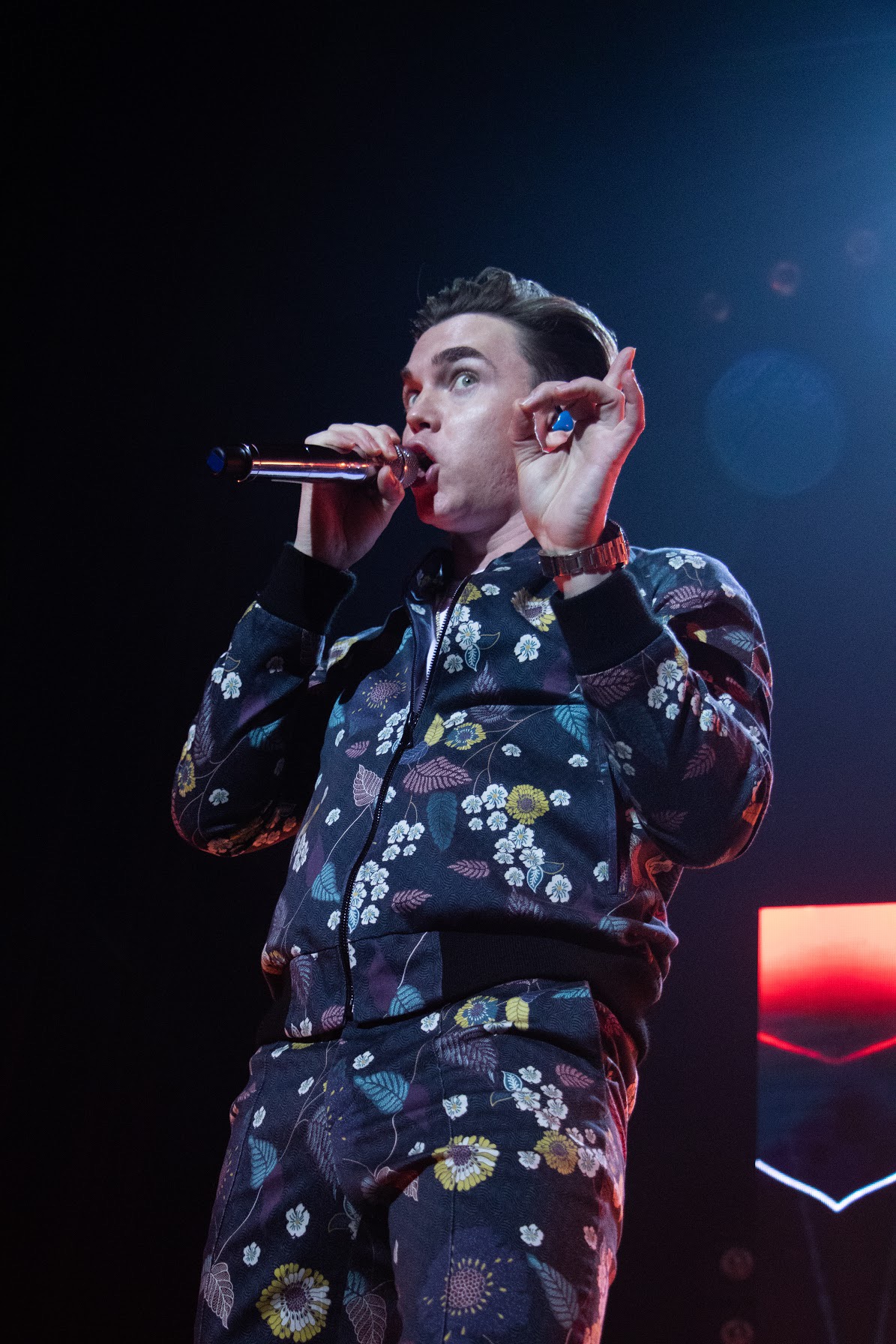 ​Teen heartthrob turned thirty-one-year-old heartthrob Jesse McCartney rolled through St. Louis Monday evening at The Pageant as a stop on his Resolution tour. Opening for him was eighteen-year-old Whitney Woerz, known mainly for her covers on Youtube.
I'm not sure if there were some technical difficulties or her style of singing was just different – but her set seemed incoherent and the music outplayed her voice. However, it was enlightening when she engaged the crowd, asking them if they noticed the 50 glass jars scattered variously around the stage. Apparently, each glass jar represented 1,000 individuals who commited suicide in 2018. Her reasoning for mentioning this is that she wishes, though her music, to eliminate the stigma surrounding mental illness and to show members of the audience that they aren't alone, a commendable moment on stage for her in my opinion.
​It wasn't long before the lights went dark, the high-pitched screams and long-time fans went wild, and McCartney made his grand entrance on stage – kicking off the show with performances of crowd-favorites "How Do You Sleep?" and "Leavin.'" McCartney was able to prove that less is more, only being accompanied by a few screens that made for some interesting strobe effects and background images for McCartney to perform before. Having been quite some time since releasing new music, it was fair to say Jesse's fanbase is still alive, thriving, and willing to come out on a cold Monday night to jam out to the tunes of the boy who used to be a poster on their wall.
​McCartney weaved in and out of both new and old songs, keeping the energy high performing hits such as "Punch Drunk Recreation," "Shake" and "Body Language." The versatility of his performances goes to show that he can still tap into the boyish charm he once used to capture fan's hearts back in the early 2000's, but also let them know he's grown up a lot since then. As the title for his tour being 'Resolution,' Jesse asked some of the audience members what some of their New Year's resolutions were, his favorite being "Love thyself." He also brought a young girl on stage, performing "Told You So" around her as she remained seated. The preteen was giddy and confident, and definitely made sure her phone documented theexperience.
​McCartney then slowed things down with a collaboration of "It's Over," "Anybody" and "Because You Live" during a small acoustic section of the show, proving that he still has that talented voice his fans love. But, it wasn't long before Jesse picked the pace back up finishing off his show with high amounts of energy performing the new and popular hit "Wasted." Fans knew this wasn't the end, and so the chanting began. And, like many concerts go; Ask and you shall receive. McCartney then returned to the stage to perform a cover of Leona Lewis's "Bleeding Love," (Did you know he actually wrote the song for her?) and the single he's known best for, "Beautiful Soul." Overall, the singing was great, McCartney seemed to use the stage well and had a capturing presence, and I feel confident in saying his fans left receiving a show they won't forget anytime soon.
Photo by Lee Goodman.