Concert Review: Jason Aldean at Hollywood Casino Amphitheatre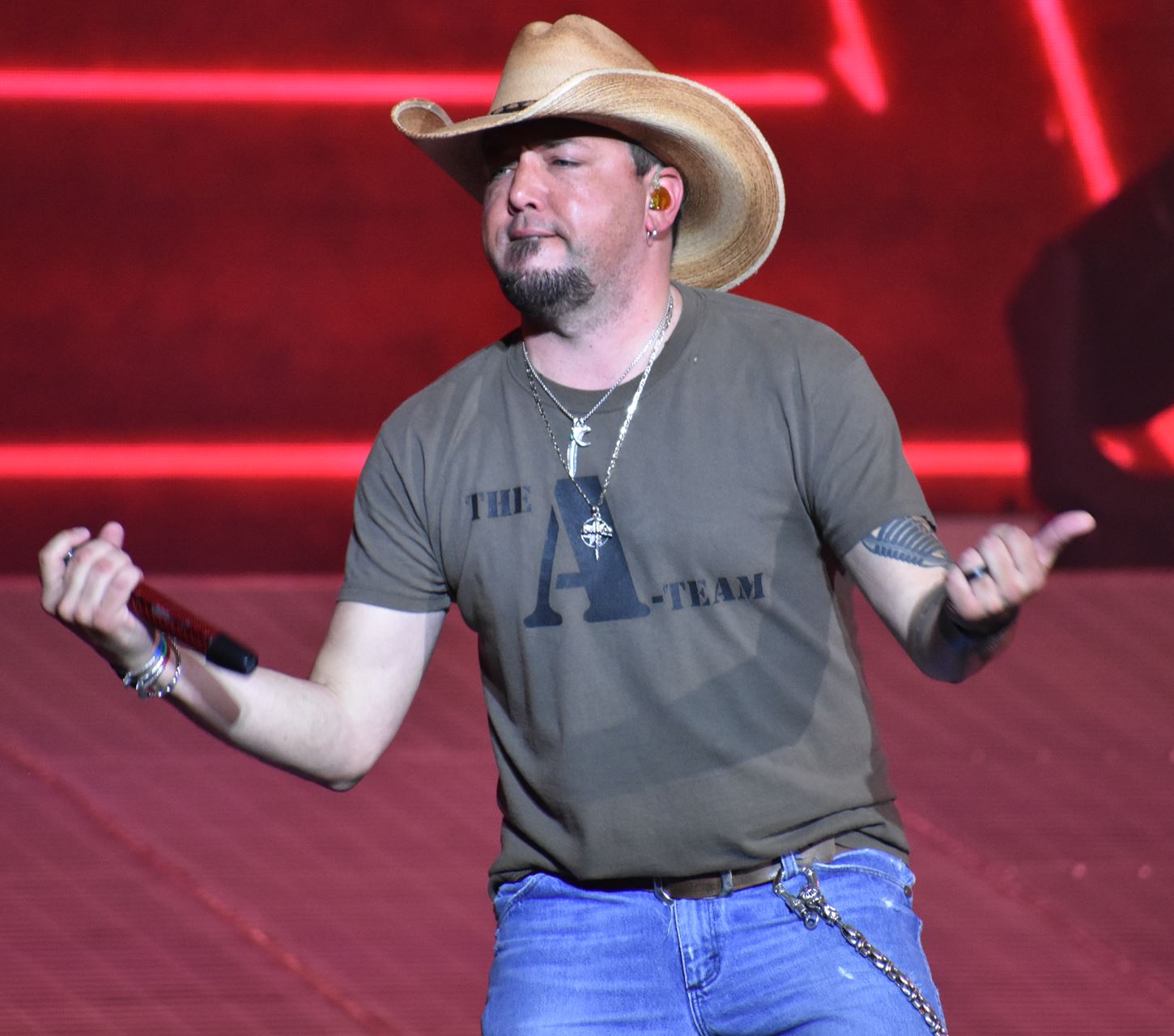 Review By Bryan Bealmear
For concert photos, click here.
The summer concert season is here and started off with a bang, as it was an evening that featured eleven number one singles.
Jason Aldean brought his High Noon Neon Tour to a packed house at St. Louis' Hollywood Casino Amphitheatre. Aldean brought along Lauren Alaina and Luke Combs to get the festivities started.
Lauren Alaina started things off with a set that ran the gamut of emotions. Between a cover of Guns N Roses "Paradise City," an impromptu dance session with a crowd member to her new song "Next Boyfriend," and a solo of her duet with Kane Brown "What Ifs."
Then, the set took a somber turn as she talked about some of her struggles in her career so far, including her struggle with breaking into the top 30 on the country charts documented by her song "3." And finally, wrapping up her set with the deeply personal "Road Less Traveled," her first number one hit.
Next up was Luke Combs. The North Carrollian played a good mix of songs off his album "This One's for You." Comb's set included his hit from last year "When it Rains it Pours" and his current single "One Number Away." He also dusted off the lighthearted "Sheriff You Want To." Combs' closed his set by performing his first number single "Hurricane", a year to the date after it hit number one on the charts.
And finally, the reigning ACM Entertainer of the Year took the stage. Aldean's set covered his 13-year career, dating back to his self-titled first album to his recently released "Rearview Town" album. Aldean showed why he won the award for the ability to switch back and forth seamlessly between high-energy songs and deep emotional ones. Throughout the course of his set he performed his former number one singles of: "Why," "She's Country," "Big Green Tractor," "Dirt Road Anthem," "Fly Over States," a solo version of "The Only Way I Know," "A Little More Summertime" and "You Make It Easy."
Aldean also played a solo version of his duet with Miranda Lambert of "Drowns the Whiskey" and "Rearview Town" both off his latest album. He brought back other fan favorite songs for the show including "Lights Come On," "Burning' It Down" and "Truth."
For his final song of the night, Aldean took the crowd back to his break out single "Hicktown" which put him on the map back in 2005.