Concert Review: El Monstero at Hollywood Casino Amphitheatre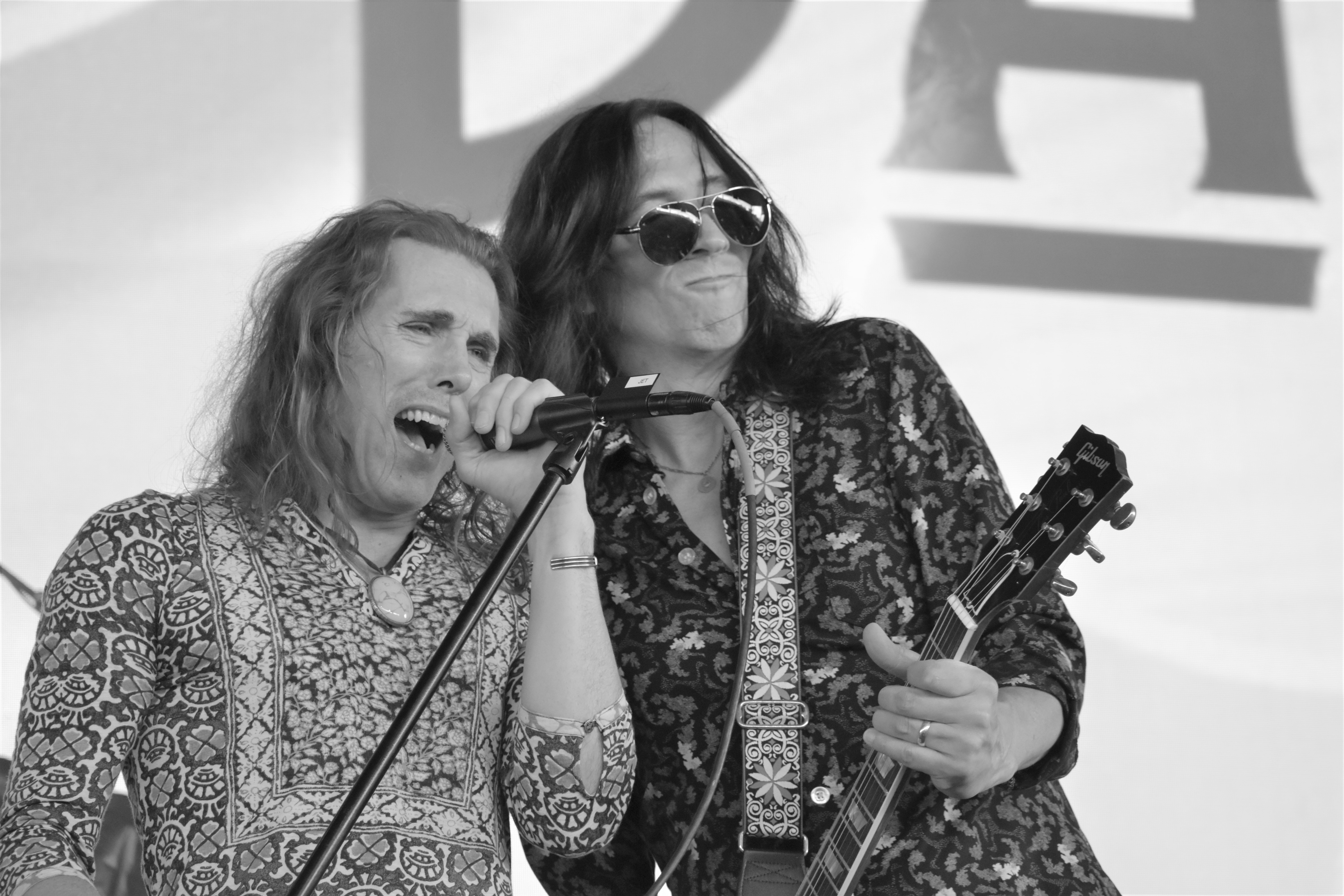 Saturday night at Hollywood Casino Amphitheatre was the annual summer EL MONSTERO concert, the St. Louis native Pink Floyd tribute band. Known for their theatrical sets, incredible performances, and being considered one of the best Pink Floyd tributes performing today, it was no surprise when the venue filled up quite quickly. After an interview with EL MONSTERO lead singer Mark Thomas Quinn earlier in the week, he stated that the band was shooting for an attendance record of at least 20,000. I'm unsure of the actual numbers, but it definitely seemed like they might have reached their goal.
​Opening the show was Quinn's other tribute band Celebration Day, covering the canon of Led Zeppelin. A huge Zeppelin fan myself, I was excited to see CD's set, as I've heard wonderful things but have never had the opportunity to see them myself. They were fantastic! The crowd dug it, and their performances of "Black Dog" and "Immigrant Song" were absolutely incredible. I was blown away with the band's cover of "Babe, I'm Gonna Leave You," especially when Quinn hit that high note of the song made famous by Robert Plant.
​After a short intermission, the crowd rallied back into their spots for EL MONSTERO, which saying that they know how to make an entrance when taking the stage would be an understatement. Appearing on stage one by one, the band members and backup singers slowly made their entrance, eventually leading to Quinn coming back onto the stage in full costume dressed and ready to rock.
​The production was absolutely incredible, with Quinn being on a high riser for his entrance, using his whip to embody the character and performance that accompanies Pink Floyd's music. When Quinn stated earlier in the week that the production and music was "something to get lost in," he wasn't kidding.
​The police on stage, the band and backup singers, and the addition of the 40-piece orchestra created a powerhouse sound that rocked the entire venue. I think I was most excited when the arrival of the helicopter around the amphitheater signified the beginning of "The Wall." The 28 song set was more than a tribute to Pink Floyd, and the performance of "Another Brick in the Wall (both parts 1 and 2)" was so surreal that I found myself mesmerized by the production.
​To say that the experience was one-of-a-kind would be putting it lightly as Celebration Day and EL MONSTERO are truly two tribute forces to be reckoned with. I was so excited for this to be my first time experiencing both bands live, and I can honestly say that I cannot wait to them to return. While their summer production is considered their largest, if you can't quite wait another year for the return of Quinn and company, you can also catch their smaller winter show at The Pageant (details about this show should be announced sometime soon.)