Interview: Mark Thomas Quinn of El Monstero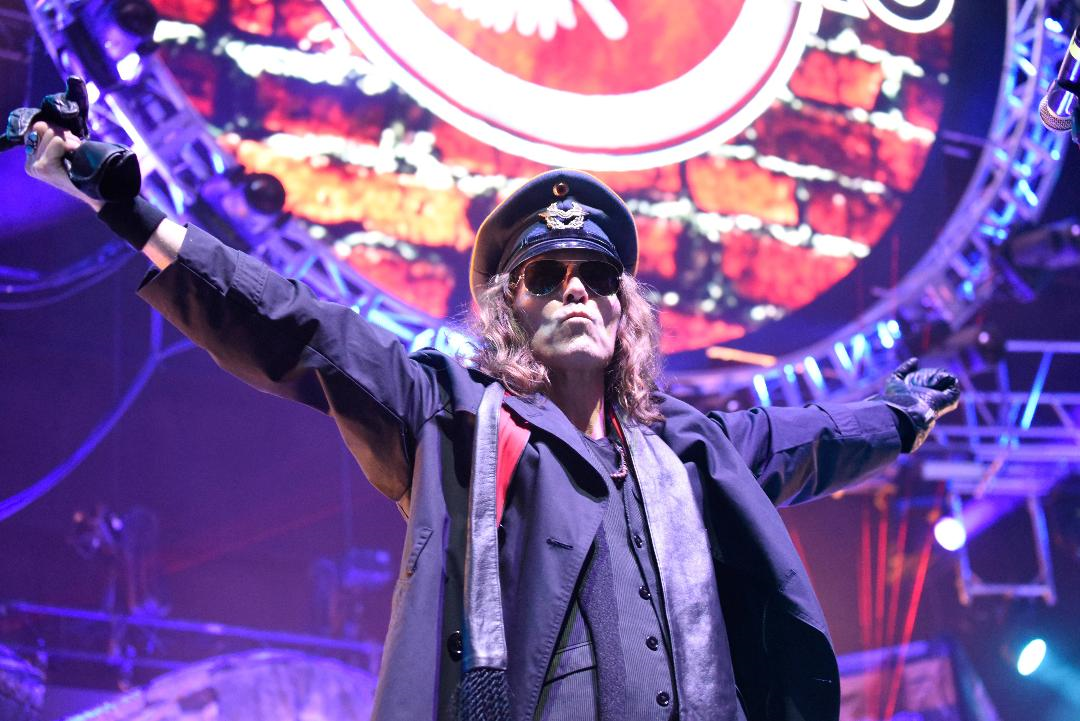 ​Preparing for their annual St. Louis summer show this Saturday at Hollywood Casino Amphitheatre, Mark Thomas Quinn of Celebration Day and EL MONSTERO took some time to chat and answer a few questions for ReviewSTL. Excited to be performing with the St. Louis Philharmonic Orchestra (this being the second time,) Quinn had a lot to say about what's expected out of this weekend's show.
​Always trying to change it up, Quinn promises that if this is a show you see regularly, there will be something new as far as the production goes, including the setlist. And, for first timers, he's really excited for them to get to experience the show. "Pink Floyd is deep. You can go back through their catalogue and find these nuggets. And, we keep doing that. We are always digging and always trying to come up with a new setlist." Having two decades of material to work with, EL MONSTERO is still able to create a fresh and unique show each year that surprises and entertains fans.
​With the addition of the St. Louis Philharmonic Orchestra, which is pulling double duty performing with both tribute bands, Quinn was happy to say that "once you add forty more people, the sound gets much bigger." Already having a seven-piece band and two backup singers and an entire production crew, the biggest difference is how the sound becomes immense and the performance intensifies.
​Separating the two tribute bands, both led by Quinn, is the distinct difference in the music that differentiates Pink Floyd and Led Zeppelin. "I think that Pink Floyd is more cerebral, as to where Zeppelin punches you in the gut," stated Mark. Without giving too much away, there wasn't much to be said about the type of theatrical additions to the upcoming show, but Quinn said there are some tricks up their sleeves, as well as the addition of the orchestra that he really hopes the audience responds to.
​Getting the opportunity to cover canons of entire artists, Zeppelin's "The Rain Song" is one of the band's favorite songs to perform. However, Pink Floyd's "Us and Them" from Dark Side of the Moon is one of the most symbiotic songs Quinn loves the perform, where the vibe between the band member's and the audience is so intense, and each group "is giving and taking," which sets the song apart from other performances. Mark was also excited to say that both songs will be performed this weekend.
​Aside from the tribute and musical influences that help with the band's creative uniqueness, inspiration from knowing that every show is considered their 'one shot' leads to every ounce of energy the band has being poured out onto the stage with each and every performance. With this state of mind, it's easily noticeable why both Celebration Day and EL MONSTERO have become the successful tribute powerhouses that they are. Each show is truly unique an and experience like no other.
​On speaking about their audience, Quinn said "We're shooting for 20,000." So, if your reading this, let's help them reach that goal by purchasing a ticket and getting out to see Celebration Day and EL MONSTERO, which I highly recommend as I'm sure it will be a phenomenal performance and a show you won't want to miss. To purchase tickets, visit the link below. The show is presented by Weber Chevrolet and KSHE 95.
https://www.ticketmaster.com/el-monstero-a-tribute-to-pink-floyd-tickets/artist/1518337
photo by Jen Gray.