Concert Review: Chicago at Hollywood Casino Amphitheatre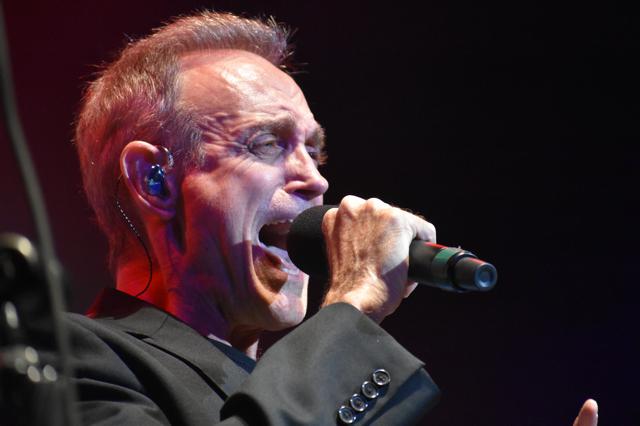 Classic rock band Chicago played Hollywood Casino Amphitheatre on Saturday evening.
While the members of the band have changed in some areas, the enjoyable sound that the band makes has not.
While just three founding members were onstage Saturday, you really couldn't tell. The band sounded crisp and on point all night long.
Vocalist Robert Lamm, trombone player James Pankow and trumpeter Lee Loughuane are the three founding members still carrying on with the band.
The band opened it's first set playing the entire second album. One reason Chicago is playing Chicago II, is because it is up for consideration for the Grammy Hall of Fame.
While hearing the entire album was different, I, along with a lot of the audience would have preferred to hear more of the band's hits instead of the lesser known songs from II.
After sitting through 17 songs from the II album, the crowd seemed a bit restless and ready to hear the hits. The band did deliver. Hits such as "If You Leave Me Now," "Call On Me," "Saturday in the Park," and "Hard to Say I'm Sorry," were crowd pleasers.
The band played 29 songs total for their fans.
With so many different instruments on stage, I frequently found myself just going from musician to musician to see how they were reacting while playing the music. Chicago definitely needs a big stage with all the band members. Vocalist Neil Donell's voice was nearly flawless throughout all 29 songs.
While Chicago didn't exert the same kind of energy as REO Speedwagon, the musicianship the group shows is top-notch and worth seeing in person.
Chicago gets a B-.