Concert Review: REO Speedwagon at Hollywood Casino Amphitheatre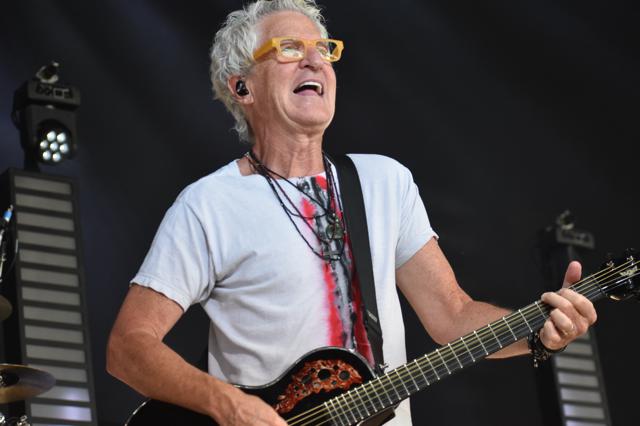 REO Speedwagon kicked off their show with Chicago on Saturday night with a 13-song set that left the crowd wanting more, even after the band left the stage following their final song which was "Listen To Her Heart," a cover that paid tribute to Tom Petty.
REO played all their hits including; "Can't Fight This Feeling," "Take It On the Run," and "Ridin' the Storm Out."
The crowd, made up of mostly 40 and above was on their feet for most of REO's energetic set. The band, which hails from Champaign, Illinois, has a long history in St. Louis. Frontman Kevin Cronin told a few stories about the band playing in St. Louis throughout the years, while also mentioning how important KSHE 95 was to the bands success in the early 1970s.
Having never seen the band live before, I was unsure of what I was walking into. While the band has been around since 1967, I was worried REO would just phone it in, but was I wrong. For being near their 60s or in their 60s, REO can still rock with the best of them. The show was just a fun rock show. There was no pyro or anything like that. It was just REO rocking out on stage in front of thousands of their fans.
REO Speedwagon gets an A.