Comic Con: The Creators of 'South Park' Really, Really Hate DLC. Tomb Raider Sequel Confirmed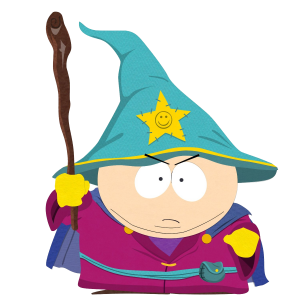 Man do I love Comic-Con. You get little bits of information and a few surprises out of it every year. Next to the bags of swag and halls of geek-mecca, some of those little bits surfaced today.
First up: Apparently, the co-creators of South Park, Trey Parker and Matt Stone really don't like DLC. In a report to Polygon, the creative duo reportedly wrote over 850 pages for Obsidian's newest game, South Park: The Stick of Truth. When the developer said that was too much and to save some of that content for DLC, Trey and Matt politely said, "fuck that." The cut material will most likely make it into the show.
Next up: Today at Comic-Con, Evan Narcisse of Kotaku fame sat down for an interview with comic writer Gail Simone – works include: Wonder Woman, Batgirl and Deadpool. During her interview she discussed the new Tomb Raider comic and how it takes place after the first game and leads up into the second. A sequel was never confirmed by Square Enix or developer Crystal Dynamics. The game did fail to meet the publisher's expectations, so this is welcomed news.