Clint Eastwood Makes Huge Money Internationally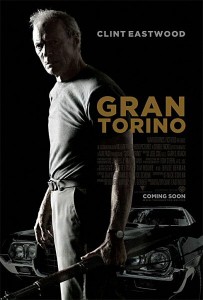 According to Variety, Clint Eastwood's movies making a TON of money in the international box office is nothing new. It appears that "Gran Torino," Eastwood's newest film, is on pace to be his highest internationally grossing film.
Gran Torino had a late release to some of the European countries, and actually beat "Watchmen" at the box office in France and Spain!
Variety reports that Warner Brothers is expecting Clint's new film to surpass the international box office figures that Million Dollar Baby earned ($127 Million). His last movie, "Changeling," made double the amount internationally, compared to the domestic release!
It seems that countries all over the world love Clint Eastwood – just as much as we do, or maybe more! It seems that he gained a very popular following in Japan, after directing "Flags of our Fathers" in 2006.