Chris Cornell, Frontman For Soundgarden and Audioslave, Dead at 52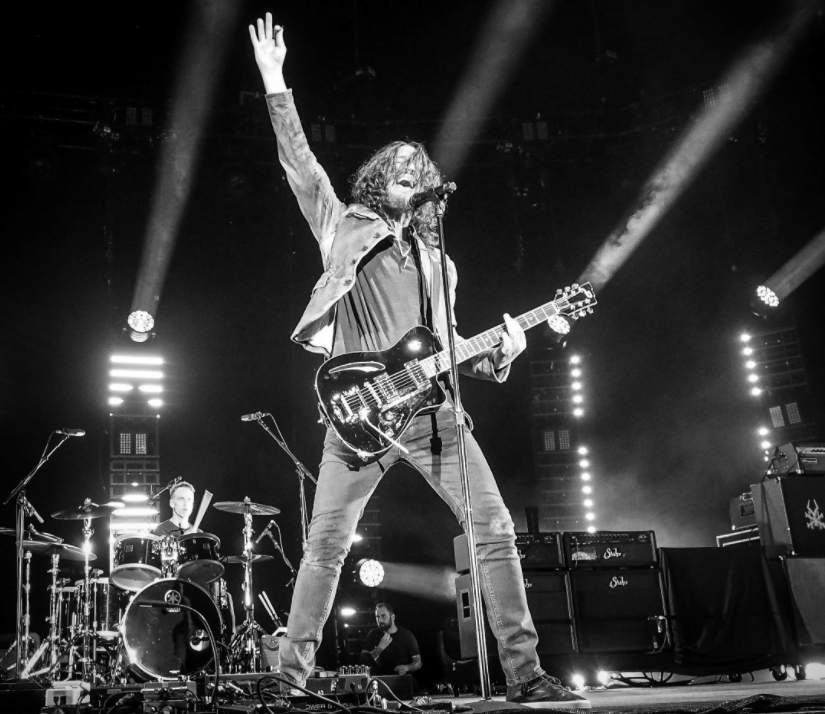 Chris Cornell had that voice.
It was a voice that as soon as you heard it, you knew it was him.
The voice could sound like that of a Rock n' Roll angel, like his latest single "The Promise," or that of a gasoline fueled inferno, just listen to any Soundgarden song of the 90s.
Cornell was a rare talent that was a member of not just one, but three well known bands.
Temple of the Dog, Soundgarden, and Audioslave all saw their fair share of success, more so that latter two.
Cornell formed Soundgarden in 1984. The band was an instrumental part of the 90s grunge movement out of Seattle. Soundgarden shot to stardom in 1994 with the album "Superunknown." The album was nominated for a Grammy, and featured 'Black Hole Sun' and 'Spoonman,' both of which won Grammy's.
Cornell and Soundgarden parted ways in 1997, releasing a greatest hits compilation. The singer then formed Audioslave in 2001 with the members of Rage Against the Machine. The band saw plenty of commercial success. The song 'Like a Stone' was the band's biggest commercial hit.
In 2005, Cornell and Audioslave played the first outdoor rock show by an American band in Cuba.
Cornell also sang the theme to 'Casino Royale,' while releasing five solo albums.
Soundgarden reunited in 2010, playing some festivals. The band was on tour, playing Kansas City a few nights ago and footage of Cornell's final performance on Wednesday night in Detroit can be found online.
Soundgarden was scheduled to headline Pointfest Saturday at Hollywood Casino Amphitheatre.
As a child and teenager of the 90s, I grew up listening to the likes of Pearl Jam, Nirvana and Soundgarden.
Cornell was a rock star, but he never seemed to be too good to relate to the fans. I was looking forward to covering and hopefully interviewing Soundgarden on Saturday, but that will no longer be happening. All I have left is my lone memory of seeing Cornell play with Audioslave. It just happens to be one of the greatest performances I've seen. His band was headlining Lollapalooza in St. Louis with Jane's Addiction. Let's just say that Audioslave blew the top off of Riverport Amphiteatre. Cornell's shrill voice could explode the speakers or be soothing enough to put you to sleep.
That night Audioslave put on a show for the ages. It was a show so grand that Jane's Addiction couldn't come anywhere close to matching the energy, and Perry Farrell's group is no slouch.
Cornell had his demons, as he spoke of his battles with alcohol and substance abuse in the past. He will now join other lead singers from his era; Kurt Cobain, Layne Staley, and Scott Weiland as those who have departed too soon, but left behind their music as a memory of how great they were.
Cornell leaves behind a wife, three children, and a legion of fans who will never forget his music and that voice.