CES Announces 3D TVs from Panasoic, Tohshiba, Samsung, and Sony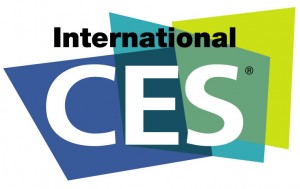 So, you loved Avatar in 3D at the theater, but you are a bit disappointed that you won't be able to watch it that way at home? Don't worry this year's CES was filled with promises of in home 3D technology. From Blu-Ray players to TVs, new equipment will start hitting shelves later this year to bring the same 3D experience to your home. Check out below the press releases from all the different companies.
Samsung, Dreamworks and Technicolor are working together for 3D consumer electronics:
Samsung Electronics America, Inc., DreamWorks Animation SKG, Inc. and Technicolor today announced that they have formed a global strategic alliance for the delivery of a complete 3D home entertainment solution in 2010. The three companies have joined forces to accelerate the worldwide deployment of in-home 3D to mainstream consumers.
The solution includes a broad line-up of 3D-capable HDTVs from Samsung, its new 3D Blu-ray disc player, and an exclusive promotion that includes a first-time feature-length, 3D Blu-ray version of DreamWorks Animation's 2009 release, "Monsters vs. Aliens." The disc will be created and produced by Technicolor, the leading innovator in entertainment technology. Samsung will provide customers several 3D selections, including a short entitled "Bob's Big Break" as well as trailers for 2010 DreamWorks Animation feature film releases "How to Train your Dragon" and "Shrek Forever After" on Samsung HDTVs with its [email protected] feature.
"We've continued to innovate and make significant investments in 3D technology since we delivered our first 3D HDTV to market in 2007, and now we're pleased to deliver a complete 3D entertainment offering for the home along with industry-leading innovators like DreamWorks Animation and Technicolor," said Tim Baxter, president of the Consumer Electronics Division at Samsung Electronics America. "There has been great success with 3D in theaters, and the stars have finally aligned to bring this experience to the home with combination of standardization, plenty of product options and 3D content."
"2009 was the Year of 3D in theaters throughout the world as movie-goers consistently chose the premium 3D experiences," said Jeffrey Katzenberg, Chief Executive Officer of DreamWorks Animation. "Innovative technology is at the heart of everything we do at DreamWorks Animation so we are thrilled that Samsung's industry-leading 3D HDTVs and Technicolor's first-of-its-kind Blu-ray technology can now bring 3D content to consumers across the globe at home."
"We have great collaborators in Samsung and DreamWorks Animation to make in-home 3D content available to the consumer," said Frederic Rose, Chairman and Chief Executive Officer, Technicolor. "With our innovations in Blu-ray 3D technology, Technicolor is well-positioned to meet consumer demand for 3D in the home. We look forward to continuing to help DreamWorks Animation innovate its art of storytelling and Samsung extend its global home entertainment leadership into the 3D space."
About the Samsung 3D Entertainment Solution
The largest 3D-capable product lineup to date, Samsung's 2010 HDTV lineup includes the 7000 Series and above LED TVs, 7000 Series and above plasma TVs, and 750 Series LCD TVs. The HDTVs include Samsung's proprietary built-in 3D processor and emitter that is optimized for and enables compatibility with multiple 3D standards including half and full HD resolution formats, as well as the Blu-ray Disc Association ratified "Blu-ray 3D" standard. In addition, Samsung's 3D system delivers a picture using a full color spectrum for an unbelievable, immersive viewing experience.
For those who want to add the third dimension to their regular TV viewing, Samsung included in its 3D processor an auto-conversion technology that renders 2D content into 3D in real time. When not in the 3D mood, you're back to watching one of the best quality HDTVs on the market with the push of a button.
Samsung offers a complete solution allowing consumers to bring the 3D theater experience home with the following products:
* Samsung 3D LED, LCD, and plasma HDTVs
* Samsung BD-C6900 Blu-ray player
* Samsung's active shutter 3D glasses to enable a superior 3D viewing experience
* DreamWorks Animation's "Monsters vs. Aliens" Blu-ray 3D disc created and produced by Technicolor
Samsung and Technicolor at the International Consumer Electronics Show (CES)
Samsung's lineup of 3D products will be on display at Booth #11026 during International Consumer Electronics Show at the Las Vegas Convention Center, January 7 – 10, 2010.
Technicolor is hosting private media demonstrations of its "Technicolor Genuine 3D," including showcasing 3D content from DreamWorks Animation, at Booth 13219 Central Hall.
Toshiba and RealD are collaborating for 3D as well:
Toshiba Corporation and RealD today announced that the companies will cooperate in bringing 3D technology to Toshiba TVs, including support for the stereoscopic RealD Format, as Toshiba advances development of REGZA TVs able to deliver HD quality 3D content. The companies will also work together on technology for active eyewear compatible with Toshiba 3D-enabled displays.
"Toshiba plans to introduce 3D into our REGZA line-up of Full-HD LCD TVs in 2010, and we are delighted to work with RealD, the clear leader in the industry," said Masaaki Osumi, President and CEO, Digital Media Network Company, Toshiba Corporation. "Home viewing is fast moving toward the total immersion offered by 3D, and Toshiba is determined to be in the vanguard in delivering this experience."
"3D is opening new opportunities for home entertainment and we look forward to collaborating with Toshiba to bring an unmatched 3D experience to their products," said Michael V. Lewis, Chairman and CEO of RealD. "RealD 3D technology has revolutionized cinema and the RealD Format promises to deliver a similar premium entertainment experience to the home utilizing today's existing HD infrastructure."
The RealD Format is a proprietary version of a side-by-side 3D format that multiplexes a left eye and right eye 3D image stream into a single channel for delivery of HD 3D content to any 3D-enabled display type – plasma, LCD or DLP. The RealD Format uses a unique set of proprietary filters and other technologies making it compatible with today's HD infrastructure for high quality 3D delivered via cable, satellite, packaged media or the internet.
Panasonic's 3D announcement:
One year after announcing a major commitment to the development of Full HD 3D television, Panasonic has today made good on its promise by introducing a complete lineup of Full HD 3D consumer products. The new range of Full HD 3D(1)-capable VIERA Plasma HDTVs and a fully-featured Blu-ray 3D™ Disc player will bring a new era of immersive visual entertainment into consumers' homes, by creating a 3D experience that easily rivals the best that can be seen in cinemas.
By delivering a full 1080p-resolution image to each eye, Panasonic's Full HD 3D technology offers consumers the highest possible visual experience. To enjoy Full HD 3D programming, users wear a stylish and lightweight pair of active-shutter glasses.
"We've successfully moved from black and white, to color, to high definition television. But immersive, totally realistic 3D imagery has been the final frontier," said Bob Perry, Senior Vice President, Panasonic Consumer Electronics Company. "With Panasonic's new line of Full HD 3D products, we have now conquered that as well."
Panasonic will launch a complete line of fully-featured Full HD 3D VIERA Plasma HDTVs in spring 2010, at suggested retail prices to be announced at a later date. Models will range in screen size class from 50 to 65-inches; they include the TC-P50VT20 and TC-P50VT25 in 50-inch class screen size (49.9″ measured diagonally); the TC-P54VT25 class 54-inch class model (54″ measured diagonally); the TC-P58VT25 class 58-inch class model (58″ measured diagonally); and the flagship TC-P65VT25 class 65-inch class model (65″ measured diagonally); one pair of Panasonic 3D Eyewear is included in above models. Recognizing the innovative quality of the Panasonic Full HD 3D VIERA Plasma HDTV, the Consumer Electronics Association named the Full HD 3D plasma TV a winner of its prestigious 2010 Innovations Award.
Panasonic's new 3D Full HD Blu-ray Disc player, model DMP-BDT350, also received the Consumer Electronics Association's esteemed Innovations Award for its innovative 3D technology. The player outputs stunning, rock-solid, and immersive Full HD 3D imagery to compatible displays. The player also handles a wide variety of audio standards, and upconverts all standard definition video formats to 1080p. The BDT350 will also play standard Blu-ray Discs, DVDs and CDs.
Panasonic first demonstrated its Full HD 3D technology during the 2009 Consumer Electronics Show, to an enthusiastic response from dealers and press alike; since then, thousands of American consumers have had the opportunity to experience Full HD 3D thanks to a fleet of fully-equipped Panasonic Full HD 3D coaches that have toured major cities throughout the nation.
To create the best possible 3D picture, Panasonic has developed new, faster screen phosphors; coupled with its 600Hz sub-field drive, the new displays output alternating imagery at 60 frames per second to each eye. The brain then combines the images and interprets them as 3D.
In addition to its new 3D technologies, each Full HD 3D Plasma model incorporates a rich set of advanced features. VIERA CAST™, Panasonic's innovative Internet programming package, gives viewers the ability to access feature films plus information and communication offerings including Amazon Video on Demand™, Bloomberg News, Fox Sports, Netflix™, and Skype™ on Your VIERA TV, among others.
VIERA Link™ allows Panasonic owners to control their VIERA Link-compatible audio and video products with just one remote. With VIERA Image Viewer™, HD home movies and photos are easily displayed using an accessible SD Memory Card slot with its music slideshow functionality. And THX® Certified Display certification insures that every Panasonic Full HD 3D TV displays motion pictures and television content with exactly the quality and color palette that the director intended.
With Panasonic's demonstrated "eco ideas" commitment to minimize the impact of its products on the environment, all new Full HD 3D plasma panels are designed with an effective screen half-life of 100,000 hours, or over 30 years of TV viewing, eight hours per day. To cut toxic waste when the television does reach the end of its life, all models are manufactured without using mercury or lead.
Panasonic's new Full HD 3D Blu-ray player DMP-BDT350 utilizes groundbreaking technologies incorporated in Panasonic's proprietary UniPhier LSI chip, enabling the player to flawlessly process the large quantity of visual information necessary to create a Full HD 3D image in 1920 x 1080 resolution. Adaptive Chroma Upsampling insures that colors will be faithfully reproduced; and all native digital DVD formats are upscaled to 1080p resolution quality.
The new Full HD 3D Blu-ray player incorporates all features expected in a high-end product, including VIERA Cast Internet link, BD Live, 7.1 channel lossless audio, as well as Dolby® True HD and DTS™ HD audio formats. Digital still photographs and HD video can be easily viewed through the player's SD Memory Card slot. And VIERA Link enables all compatible audio and video products to be controlled with one remote.
Sony Bravia will have its own 3D line as well:

From black-and-white, to color, to digital, Sony Electronics is once again setting the new standard for how televisions look and perform. Today, the company introduced its 2010 BRAVIA® LCD HDTV line featuring its first 3D HDTVs, a new innovative and stylish Monolithic Design Concept, and LED backlighting.
The new Sony televisions are another example of how Sony is providing consumers with networked products that enhance the home entertainment experience by offering built-in Wi-Fi® (802.11) for easy access to BRAVIA Internet video, BRAVIA Internet Widgets and personal content through Digital Living Network Alliance (DLNA) certified™ home networks.
The line is made up of 38 models ranging in screen sizes from 60 to 22-inches. The LX900 series offers integrated 3D functionality with Sony's 3D active shutter glasses and built-in 3D transmitter, while the HX900 and HX800-series are 3D capable using Sony 3D active shutter glasses and 3D transmitter (each sold separately). The 3D models incorporate a frame sequential display and active-shutter glasses that work together with Sony's proprietary high frame rate technology reproducing full high-definition 3D images.
"Sony's 3D HDTVs leverage the breadth and depth of the company's expertise to create an entirely unique experience at home that draws you closer to entertainment than ever before," said Jeff Goldstein, vice president for Sony's television business. "Sony will continue to own the living room by delivering TVs that work synergistically; both in function and design."
Models in the LX900, HX900, NX800, and NX700 series feature Sony's all new Monolithic Design. The design concept aims to change the entire TV viewing environment by delivering the most innovative, stylish, and high-quality experience possible.
With quality materials forming a simple, flush viewing surface with crisp edges and a smooth border, the models blend into the home's interior and allow viewers to focus completely on beautiful on-screen images without distraction from unnecessary decorative elements. Also, a unique six degree upward tilt option offers a more natural, comfortable viewing experience.
Central to the slim profile Monolithic Design is Sony's Edge LED backlight. Designed to deliver deep blacks and brilliant whites, the design allows for a slim form factor and an outstanding contrast ratio helping the new models impress not only when they are displaying beautiful images, but also when turned off as they blend into the home's decor.
BRAVIA XBR-LX900 Series 3D HDTV
Available this summer, the BRAVIA XBR-LX900 series features integrated 3D functionality and screen sizes including 60 (XBR-60LX900), 52 (XBR-52LX900), 46 (XBR-46LX900), and 40-inch (XBR-40LX900).
The full HD 1080p (1920 x 1080) models feature Edge LED backlight, Sony's new Monolithic Design and Motionflow™ PRO 240Hz motion compensation technology, which helps produce smooth images in fast moving content such as sport and action movies. Sony's 240Hz technology also reduces the mixing of images of 3D content assigned to the left and right eyes, while the BRAVIA Engine™ 3 full digital video processor uses a collection of enhanced algorithms to significantly reduce noise, enhance overall image detail, and optimize contrast so every scene produces sharp, vibrant, life-like images.
The LX900 models also feature Sony's new OptiContrast panel. Designed with a clear surface treatment and a resin sheet sandwiched between the LCD display panel and glass plate, the OptiContrast panel minimizes the reflection and refraction of external and internal light producing deeper images with superior black levels even in bright rooms.
The models include integrated Wi-Fi for an easy connection to broadband home networks. Once connected, users can access thousands of streaming movies, videos, music and more from Netflix®, Amazon Video on Demand, YouTube™, Slacker® Internet Radio, Pandora®, NPR, Sony Pictures, Sony Music, and over 25 total providers through the Sony BRAVIA Internet Video platform.
Also, with the touch of a button, users can access the latest in news, weather, USA Today sports, Yahoo Finance, Twitter, Flickr photos, and FrameChannel through small applications called BRAVIA Internet Widgets. The widgets can be uniquely positioned anywhere on the TV screen for a custom viewing experience.
The models also feature playback of personal content including digital pictures, video, and music through USB and DLNA® certified network connections.
Another new feature is Sony's Intelligent Presence Sensor with face detection. The sensor detects if you've stepped away from the TV or are not watching the screen and automatically dims the backlight. After an extended period, the TV will turn off if no one has re-entered the viewing area. Additionally, the Intelligent Presence Sensor's newly added Position Control feature detects a user's viewing position to deliver optimized video/sound balance, while the Distance Alert feature helps to keep small children at an eye-friendly distance.
The models also offer Sony's BRAVIA Sync™ for easy operation with other BRAVIA Sync devices such as AV receivers and Blu-ray Disc™ players, and TVGuide® on-screen channel guide.
BRAVIA XBR-HX900 Series 3D Ready HDTV
The XBR-HX900 series 3D ready (with the addition of Sony active shutter glasses and transmitter, both sold separately) full HD (1920 x 1080p) models feature Intelligent Dynamic LED backlight and Sony's new Monolithic Design.
The model's full-array LED backlighting improves contrast and dynamic range by local dimming that controls the LED backlight level by area so that detail is maintained in the dark areas, while other areas are driven near peak brightness. The technology reduces unnecessary light emission resulting in true and deep blacks compared to conventional LED backlit models.
The models also feature Sony's new ambient sensor that automatically optimizes the TV's color and brightness according to the room environment and lighting conditions for optimized settings.
Featuring screen sizes including 52 (XBR-52HX900) and 46-inches (XBR-46HX900), the model offers four HDMI 1.4 inputs, one component input, one composite input, one component/composite selectable inputs, and a PC input (HD15) with PC/TV picture-in-picture.
The models also feature:
* Monolithic Design
* Motionflow PRO 240Hz motion compensation technology
* OptiContrast panel
* USB Wireless-LAN adapter for easy wireless network connection (sold separately)
* BRAVIA Internet Video
* BRAVIA Engine 3 with Intelligent Image Enhancer
* USB and DLNA photo/music/video playback
BRAVIA KDL-HX800 Series 3D Ready HDTV
Also 3D ready (with the addition of Sony active shutter glasses and transmitter, sold separately), the BRAVIA KDL-HX800 series will be available this summer in screen sizes including 55-inch class (54.6-inches measured diagonally) (KDL-55HX800), 46 (KDL-46HX800) and 40-inch (KDL-40HX800).
The full HD 1080p (1920 x 1080) models utilize a Dynamic Edge LED backlight with local dimming for improved contrast and dynamic range.
Other features include:
* Motionflow PRO 240Hz Technology for Smooth Motion
* Ambient sensor
* USB Wireless-LAN adapter for easy wireless network connection (sold separately)
* BRAVIA Internet Video
* BRAVIA Engine 3
* USB and DLNA photo/music/video playback
Sony also introduced several other new BRAVIA models with various features and screen sizes. They include:
BRAVIA KDL-NX800 series
* Full HD 1080p (1920 x 1080) LCD HDTV with Edge LED backlight
* Monolithic Design
* Motionflow 240Hz Technology for Smooth Motion
* Integrated Wi-Fi wireless network capabilities (802.11)
* BRAVIA Internet Video and BRAVIA Internet Widgets
* BRAVIA Engine 3
* USB and DLNA photo/music/video playback
* Available in March
* Screen sizes include 60 (KDL-60NX800: $4,600), 52 (KDL-52NX800: $3,400) and 46-inch (KDL-46NX800: $2,800)
BRAVIA KDL-NX700 Series
* Full HD 1080p (1920 x 1080) LCD HDTV with Edge LED backlight
* Monolithic Design
* Motionflow 120Hz Technology for Smooth Motion
* Integrated Wi-Fi wireless network capabilities (802.11N)
* BRAVIA Internet Video and BRAVIA Internet Widgets
* BRAVIA Engine 3
* USB and DLNA photo/music/video playback
* Available in March
* Screen sizes include 46 (KDL-46NX700: $2,600) and 40-inch (KDL-40NX700: $2,100)
BRAVIA KDL-EX700 Series
* Full HD 1080p (1920 x 1080) LCD HDTV with Edge LED backlight
* Presence Sensor, Ambient sensor
* Motionflow 120Hz Technology for Smooth Motion
* BRAVIA Internet Video
* BRAVIA Engine 3
* USB and DLNA photo/music/video playback
* Available in March
* Screen sizes include 60 (KDL-60EX700: $3,900), 52 (KDL-52EX700: $2,800), 46 (KDL-46EX700: $2,200), 40-inch (KDL-40EX700: $1,700), and 32-inch class (31.5-inches measure diagonally) (KDL-32EX700: $1,100)
BRAVIA KDL-EX600 Series
* Full HD 1080p (1920 x 1080) LCD HDTV with Edge LED backlight
* Ambient sensor
* BRAVIA Engine 2
* BRAVIA Sync
* USB photo/music/video playback
* Available in March
* Screen sizes include 46 (KDL-46EX600: $1,900), 40 (KDL-40EX600: $1,400) and 32-inch class (31.5-inches measure diagonally) (KDL-32EX600: $1,000)
BRAVIA KDL-EX500 Series
* Full HD 1080p (1920 x 1080) LCD HDTV with CCFL backlight
* Motionflow 120Hz Technology for Smooth Motion
* Ambient sensor
* BRAVIA Engine 2
* BRAVIA Sync
* USB photo/music/video playback
* Available in February
* Screen sizes include 60 (KDL-60EX500: $3,300), 55-inch class (54.6-inches measured diagonally) (KDL-55EX500: $2,400), 46 (KDL-46EX500: $1,600), 40 (KDL-40EX500: $1,100), and 32-inch class (31.5-inches measure diagonally) (KDL-32EX500: $800)
BRAVIA KDL-EX40B Series
* Full HD 1080p (1920 x 1080) LCD HDTV with CCFL backlight
* Integrated Blu-ray Disc player
* BRAVIA Internet Video
* BRAVIA Engine 3
* Ambient sensor
* USB and DLNA photo/music/video playback
* Available in May
* Screen sizes include 40 (KDL-40EX40B: $1,000) and 32-inch class (31.5-inches measure diagonally) (KDL-32EX40B: $800)
BRAVIA KDL-EX400 Series
* Full HD 1080p (1920 x 1080) LCD HDTV with CCFL backlight
* Ambient sensor
* BRAVIA Engine 2
* BRAVIA Sync
* USB photo/music/video playback
* Available in February
* Screen sizes include 46 (KDL-46EX400: $1,200), 40 (KDL-40EX400: $800), and 32-inch class (31.5-inches measure diagonally) (KDL-32EX400: $600)
BRAVIA KDL-EX308 Series
* 720p (1366 x 768) LCD HDTV with CCFL backlight
* Wi-Fi with USB adapter (included)
* BRAVIA Internet Video
* BRAVIA Engine 3
* BRAVIA Sync
* USB and DLNA photo/music/video playback
* Available in March
* Screen sizes include 32-inch class (31.5-inches measure diagonally) (KDL-32EX308: $530) and 22-inch class (21.6 inches measured diagonally) (KDL-22EX308: $380)
BRAVIA KDL-BX300 Series
* 720p (1366 x 768) LCD HDTV with CCFL backlight
* BRAVIA Engine 2
* BRAVIA Sync
* Available in March
* Screen sizes include 32-inch class (31.5-inches measure diagonally) (KDL-32BX300: $500) and 22-inch class (21.6 inches measured diagonally) (KDL-22BX300: $350)