Catch 'Jurassic Park' on the Big Screen for $5 at B&B Wildwood 10 on Thursday Night!
It's a movie event "65 Million Years in the Making" – or at least 19 years, since the theatrical release of Jurassic Park in 1993.
Relive the magic that took place almost two decades ago, and watch the film that still holds up after all of this time. On Thursday, August 30 – for one night only – B&B Wildwood 10 will feature Jurassic Park as one of their "Retro Nights," which have included The Breakfast Club, The Goonies, and Top Gun.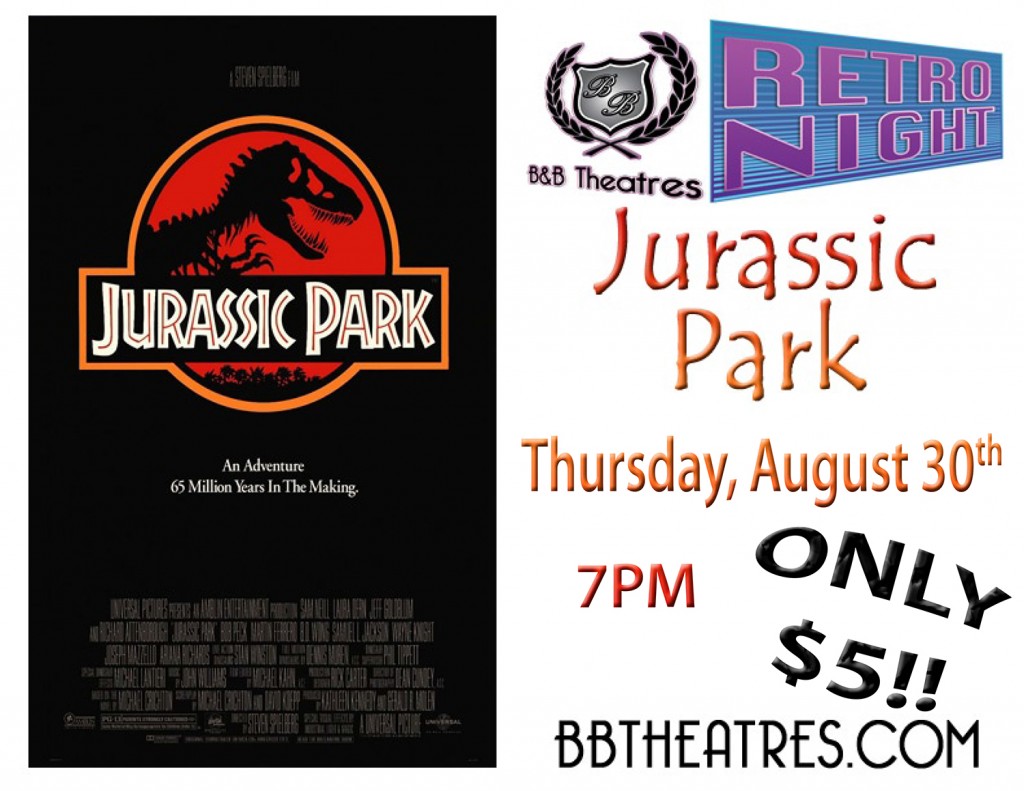 Tickets for Jurassic Park are only $5 each, and are available for purchase at bbtheatres.com.
Check out some of the other movies featured soon during B&B's Retro Nights: