Casey Affleck Sued For Sexual Harrassment on Latest Film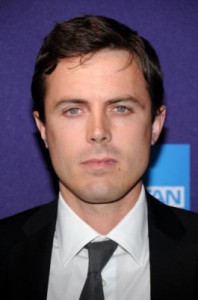 As if things weren't already with Casey Affleck's latest film, in which his brother-in-law, Joaquin Phoenix,  apparently is documented as a crazy person.  Now, a $2 million dollar lawsuit has been filed against the actor/director by one of the crew on I'm Still Here: The Lost Year of Joaquin Phoenix.
Amanda White claims Affleck acted inappropriately during the filming of I'm Still Here: The Lost Year of Joaquin Phoenix, and alleges she encountered "uninvited and unwelcome sexual advances in the workplace" during production, according to the Hollywood Reporter.
"The allegations brought upon our clients are preposterous and without merit. Ms. White was terminated from the production over a year ago. She and her lawyers believe that this maliciously and erroneously filed complaint will cause the producers to succumb to her outrageous and baseless demands. She is mistaken," said Michael Plonsker, a lawyer for Affleck's production company, Flemmy Productions.
The actor and his company apparently seek to file cross-claims against her, and maintain that the claims are erroneous.
Her list of damages includes sexual harassment, breach of oral contract and intentional infliction of emotional distress, as well as unpaid wages for being a producer on the film.
What do you think? Let us known in the comments!