Cameron Talks Avatar Extended Cut, Blu-Ray's, 3-D, and More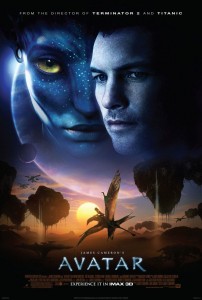 USAToday and The Hollywood Reporter each have a pair of stories out today surrounding James Cameron and they glean some new information about just about everything he has got his hands in.
First off The Hollywood Reporter is talking about a re-release of Avatar with maybe up to 10-12 minutes of added footage in theaters sometimes this fall or summer.  Cameron is hearing from the theaters that they are missing out on a lot of money as they had to turn their 3-D screens over to Alice in Wonderland while Avatar was still performing more than worthwhile.  The added release would be an incentive for fans, as the movie will be already out on DVD/Blu-Ray, and give anyone that missed it another chance to see it in 3-D.
Hit the USAToday link to read Cameron further discuss the industry and the effects of 3-D in the home and theater marketplace, lots of good stuff to be had there.