BULLY Opens In St. Louis on April 13! Enter to Win Passes to the St. Louis Advance Screening!
Enter to win a pass good for two!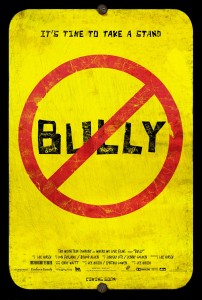 Directed by Sundance and Emmy-award winning filmmaker, Lee Hirsch, The Bully Project is a beautifully cinematic, character-driven documentary. At its heart are those with huge stakes in this issue whose stories each represent a different facet of Americas bullying crisis. The Bully Project follows five kids and families over the course of a school year. Stories include two families who have lost children to suicide and a mother awaiting the fate of her 14-year-old daughter who has been incarcerated after bringing a gun on her school bus. With an intimate glimpse into homes, classrooms, cafeterias and principals offices, the film offers insight into the often cruel world of the lives of bullied children. As teachers, administrators, kids and parents struggle to find answers, The Bully Project examines the dire consequences of bullying through the testimony of strong and courageous youth. Through the power of their stories, the film aims to be a catalyst for change in the way we deal with bullying as parents, teachers, children and society as a whole.
Director: Lee Hirsch
In order to enter the contest, become a fan of ReviewSTL on Facebook and share ReviewSTL.com with all your friends (click the "share" link on the bottom-left side of the page) – telling us why you want to see the movie! Then "like" the post to complete your entry. NO PURCHASE NECESSARY. While supplies last. Passes are available on a first-come, first-served basis.
Winners will be chosen at random from all entries. Supplies are limited. Limit one (1) pass per person, passes admit (2) two. Sponsor's employees and their dependants are ineligible. Screening is overbooked to ensure capacity. Please refer to passes for any other possible restrictions. No purchase necessary.
Screening is Tuesday, April 10 at Plaza Frontenac (7pm).
Good luck! We hope to see you at the movies!
OPENS IN ST. LOUIS APRIL 13