Bryce Dallas Howard cast in Twilight Saga: Eclipse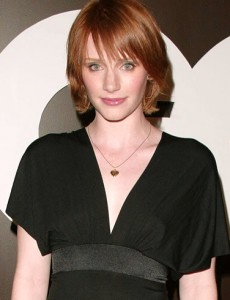 Well, a bit of a casting change for the third Twilight film. Bryce Dallas Howard will be replacing Rachelle Leferve as the red headed vampire, Victoria. Leferve who played the character in the first two films is unable to film her part in the third film due to scheduling conflicts.
From Variety:
"We are incredibly happy that Bryce has agreed to come into the franchise," said Erik Fieg, Summit's president of worldwide production and acquisitions. "Rachelle brought Victoria to great screen life and Bryce will bring a new dimension to the character. The franchise is lucky to have such a talented actress as Bryce coming in to fill the role."
Howard, who is the daughter of Academy Award winning director Ron Howard, is known for her roles in The Village, Spider-man 3, Lady in the Water, and latest Terminator: Salvation.
Eclipse which is the third film in the series is due to start filming in Vancouver next month. The eventual release date of the film is June 30, 2010.  The second film in the series, New Moon, is set for release on November 30, 2009.
The Twilight series is currently one of the hottest properties in Hollywood. What do you think of this move, does it hurt or help the production?