Bryan Singer Talks Future Of The X-MEN Franchise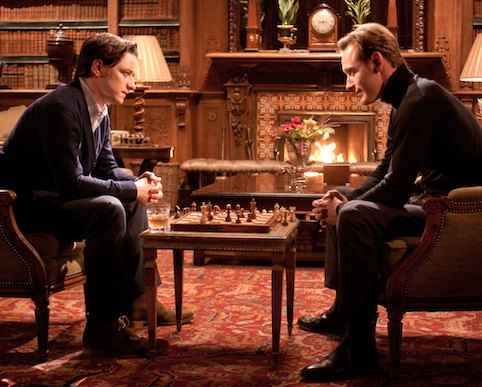 I think that X-MEN: FIRST CLASS is by far the best film that has been released this summer.  If you have not yet seen it, then do yourself a favor and check it out this weekend.  The film is fun, energetic, and awesome to watch.  And Michael Fassbender turns in a performance that will kickstart his career into getting more high profile roles.  My hope is that he becomes the next James Bond when Daniel Craig completes the trilogy of films that he initially signed on for.  So after bringing a new entry into the franchise that could possibly be the best one to date, what will we see next.
"I don't know if every movie has to be a history lesson. But there's a lot of history to cover. If we sequelized this, it could inhabit a whole world of the 20th century. When [First Class] happened, Kennedy had not been assassinated and the Vietnam War hadn't happened yet. What's really interesting about the '60s setting is the civil rights movement."
This is what Bryan Singer recently said to THE LA TIMES.  I really liked that they tied the latest film into real world events.  I wouldn't mind if they continued this trend.  I just don't want it to feel to forced for the sake of the story.  Regardless, as long as Singer stays actively involved in the continuation of this franchise then I will still have some hope that the films will be good. 
WHO WOULD YOU LIKE TO SEE IN THE DIRECTOR"S CHAIR FOR THE NEXT INSTALLMENT?