Bon Jovi Rocks St. Louis at the Scottrade Center (Review)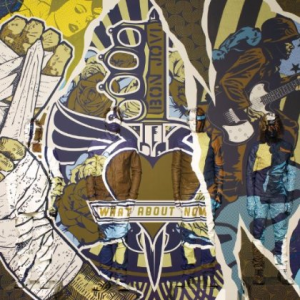 As a Bon Jovi fan, I may be a bit biased in my review, but you have to understand that if it wasn't for Jon and his band, I would never have gotten into rock music. Growing up, all I was subjected to was country music. I can still remember being 6 years-old and hearing "Living on a Prayer" for the first time. I was hooked for the start.
As Bon Jovi descended upon the Scottrade Center on Wednesday night, the band was celebrating the release of their new album "What About Now". Jon and the boys played a spirited 2+ hour set, filled with classics like "Bad Medicine," as well as new sure-to-be hits like, "Because We Can."
A near filled-to-the-roof Scottrade Center was packed with anticipation as the band opened with "You Give Love a Bad Name". The band played songs from all 11 of their albums.
At 51, Jon doesn't show his age as he hops around on stage (similarly to, but much better looking than young Mick Jagger). The band's last stop in St. Louis was nearly 2 years ago. Guitarist Richie Sambora was unable to be at the last show, due to much-publicized stint in rehab. But, Wednesday night, he was in full-effect, playing solos and delighting the crowd of 18,000 with his signature riffs.
Overall, the show wasn't a whole lot different from 2 years ago. The band's stage set up remains nearly identical. I guess that goes with the old saying, 'If it ain't broke don't fix it'.
One thing that is great about Bon Jovi tours is that it's a family show. Jon never uttered a single curse word through the entire performance. Being a major rock act for 30 years now, they have transcended generations. Parents can now take their teenage children to a show to share the memories of their own teen years from the 80s. After all, is that what music is about? Being able to share the songs you love with your friend and family. And if Wednesday night was any indication, Bon Jovi has a lot of friends in St. Louis.
---
About the Tour:
"BON JOVI Because We Can – The Tour" is hitting arenas and stadiums across the globe in anticipation of their upcoming album, WHAT ABOUT NOW, to be released March 12th on Island Records. The new album's first hit single, "Because We Can," was the biggest single launch in the iTunes era of the band's storied career, hitting the iTunes Top 5 in 24 countries and reaching #1 in 12 countries. The "Because We Can" video was directed by actor and acclaimed documentary filmmaker Fisher Stevens, and can be viewed here.
The album cover for WHAT ABOUT NOW has also unleashed an exciting and unprecedented interactive experience for fans via the free Bon Jovi App. This mobile application is at the heart of WHAT ABOUT NOW and "BON JOVI Because We Can – The Tour"—tying together the latest content with cutting edge augmented reality, an image recognition technology for smartphones and tablets that creates an interactive "wow" experience. Point the Bon Jovi app at the WHAT ABOUT NOW artwork wherever it appears, and see the album artwork come to life in front of your eyes. This is something you have never seen before!
For additional information on all things Bon Jovi, please visit www.bonjovi.com.