Blackberry Playbook Price and Features – iPad Killer?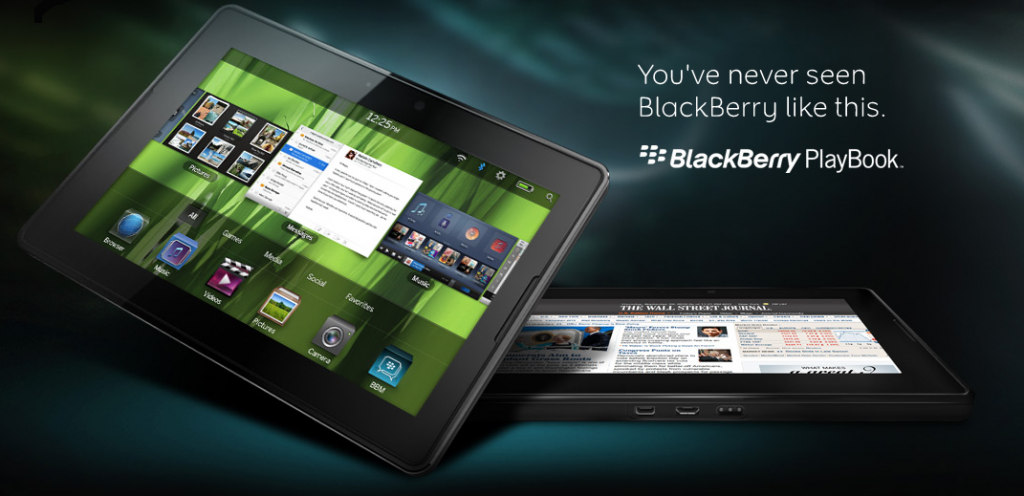 Pictures and specs are out for the new Blackberry Playbook — and things are looking good for what could be the closest thing we have to an iPad killer.
Unlike competitors, one major selling-point of the Playbook is full Adobe® Flash® capabilities. Basically, Blackberry is saying that webpages are actually going to look like they are meant to, with no mobile formatting or compromise. Here are the specs:
7″ LCD display, 1024 x 600 screen resolution
5.1″ x 7.6″ x 0.4″ (130mm x 194mm x 10mm)
0.9 lbs (400g)
Built-in microUSB connector
Multi-touch capacitive screen
Wi-Fi® 802.11 a/b/g/n
The Playbook also touts two high resolution cameras, similar to the iPhone 4. It comes equipped with a 3 megapixel forward-facing camera, and a 5 megapixel rear-facing camera. 1080p high definition video is supported, which goes perfectly with the HD playback through HDMI. Even with all of the high resolution processing, things should still run smoothly with the 1 GHz dual-core processor.
Most speculators think that the price of the Blackberry Playbook will come in around the same as the iPad. There will likely be a couple of pricing option, depending on the amount of storage memory that comes equipped. We are probably looking at a price tag between $500 and $600 dollars. But if they take a play out of the mobile phone carrier playbook, we could possibly be looking at a discounted price through a 1 or 2 year contract.
Here are photos of the new Blackberry Playbook: