Black Friday Sales – Televisions and PC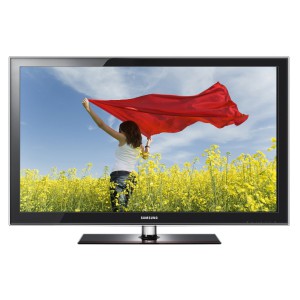 Ahh, tis' the season… to buy lots of crap. Crap at discounted prices (that makes it more appealing, right?). Here are some great televisions and PC items on sale for Black Friday 2010.
TV

First of all, if you are looking to buy a television (in specific, a bad-ass top-of-the-line 1080p HDTV) there is not better time than right now. There are some incredible deals going on right now – some of them are over half-off from what the would retail at in the store. Here are a few of the best deals going:
Samsung LN40C630 40-Inch 1080p LCD HDTV | 46″ Inch Version
Samsung has made quite a name for itself in televisions over the past few years.  And rightfully so – it doesn't get much better than watching your favorite Blu-ray movies and televisions shows on a high contrast, high resolution Samsung LCD TV.  And at the prices they are selling at right now, it is the right time to buy.
PC
The AMD Phenom II X4 925 quad-core processor is the featured Deal of the Day in Computer Components and Accessories. Today only, November 24, 2010, purchase the AMD Phenom II X4 925 for only $119.99–over 50% off the list price of $247.36.

Price: $119.99 (51% off, or $127.37 savings).