Billy Mays Dies From Cocaine, Sad Autopsy Results For Pitchman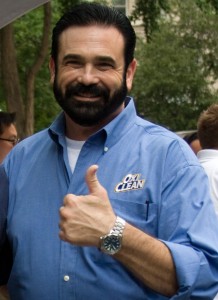 It is a sad day for fan's of the energetic pitch man, Billy Mays. Mays, who passed away on June 28th, was under the influence of cocaine several days before his passing. As if his death wasn't tragic enough, these results had to come back. Mays seemed like he was such a nice guy, and a loving father. I don't feel that these results should change the way that people remember him, but unfortunately I have a feeling that they will stick. That is just how society is – they seem to only remember many because of something that is shocking.
Mays was 50 when he passed away, and suffered from heart disease. So it is not fair to say that he died from a cocaine overdose, but the drug was a contributing factor. The autopsy results show the following drugs in his system:
Alprazolam (Xanax)
Benzoylecgonine (byproduct of cocaine)
Ethanol (alcohol)
Hydrocodone (Vicodin)
Nordiazepam (Valium)
Oxycodone (painkiller)
Temazepam (anti-anxiety).
I am not sure why he was on all of those drugs; it may have had to do with his heart condition.
Either way, Billy Mays will be missed.  I hope that his family has the strength and support that they need to get them through these tough times.  It must be hard enough without Billy.
RIP BILLY MAYS (July 20, 1958 – June 28, 2009)