Big Brother Season 13 – Week Two (Review)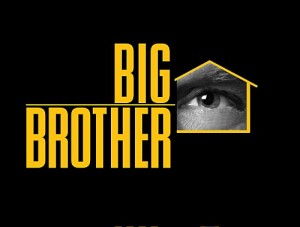 I got on the reality fan bus late… didn't get into Big Brother or Survivor until a few seasons had past.  But now I am such a sucker for these shows!  Mike Fox and I are going to give you a run-down each week on our thoughts and personal game strategies…see if you agree with us or email us your thoughts!
So, the new season of Big Brother has begun…and twists it has aplenty!  8 newbies are on the show…first twist?  They all have to partner up immediately.  That's a bit hard to do with total strangers.  And the pairings are definitely strange!  Here we go…
You have Keith, a sex crazed church deacon, paired up with dumb blond waitress Porsche.  Then there is fashion challeneged Lawon, (I think he's the token gay boy) paired with Kalia, a relationship writer/blogger.  And Dominic, the mama's boy paired up with resident hard rocker/self proclaimed 90210 fan Adam (okay that is just SOOO weird to even type!).  And lastly, you got the Southern gals…Shelly, a hunting pro and newer mom paired up with pro model Cassi. Are you ready for the next twist?  The last three couples are returning BB champs.  My personal favs, Jordan and Jeff from Season 11. Then we have Brendon and Rachel (my other favorite pair) from Season 12.  And to round us up, Evil Dick and his also evil daughter Danielle, from Season 8.  Wow!  This is gonna get crazeee!!!
I thought the returning pros would actually be gunning for each other, but this unlikely trio actually get along very well from the start and totally begin to dominate.  Rachel gets the first HOH won, with some quick deal making for Evil Dick and Danielle.  You think they are just going to rule the game until two things happen.  A), the next twist.  One player will be chosen by the Head of Household to receive a Golden Key that will keep them safe from playing and being voted out for the next 4 weeks.  And B), Evil Dick suddenly leaves the show due to a family emergency.  The cast is actually not told until hours after Dick has left.  Due to this Danielle is given a golden key.  She is not happy at first, but them realizes she can really hang back and watch people without being in danger.
This throws the champs into a total frenzy.  They do not have the numbers to beat the newbies and they all (except my darling Jeff) started freaking out.  Jeff tells them to knock it off and put their game faces back on…it ain't over til the fat lady sings.  The group decides to attack the newbies and get some of them over one by one.  As we hit the voting, Keith and Porsche have been nominated, with the champs wanting him gone and to give Porsche the golden key.  And they convince both Shelly and Kalia to vote with them, unknownst to their partners.  Should be super interesting to see if any one figures out they have gone traitor.
We are on to the HOH challenge, which is easily won by Jordan.  Don't let her fool you will the dumb blond act…this girl is known to come from behind and steal the show!  Can't wait to see what is in store for us next week!
Review (c) 2011 Stephe Raven | [email protected]