Ben Affleck Will Star In His Third Directorial Effort: 'Argo'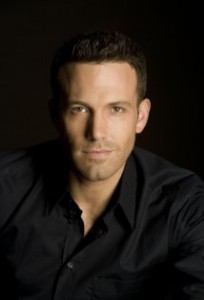 As we all know, Ben Affleck has turned his career around.  He went from sliding down a slippery slope of horrible movies including DAREDEVIL, GIGLI, PAYCHECK, and SURVIVING CHRISTMAS to co-starring in some films that I really loved like STATE OF PLAY, HOLLYWOODLAND, and THE COMPANY MEN.  In the midst of that he directed two outstanding films in GONE BABY GONE and THE TOWN which he also starred in.  So, will Mr. Affleck continue his streak of good projects?
It has been known for a while that the next film he will be directing is a political thriller titled ARGO.  It is a true story about the CIA sending a "film crew" to Iran to free American hostages.  Alan Arkin has already signed on for the film, and John Goodman is in talks to co-star as well.  Now, the word is that Ben will also star in the film.
I think THE TOWN is Ben Affleck's best film acting wise so if that's the result of his own directing then I am totally for him wearing both hats.  I know nothing about the true story, but it sounds very interesting and think it will make for a great film if done right.  If he has talent like Alan Arkin surrounding him then this could turn in to something to really anticipate.