Ben Affleck Chooses "American Bullshit" As His Next Film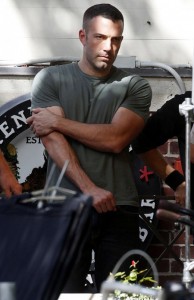 I am sure that Ben Affleck is flying on cloud nine right now.  While The Town isn't quite raking in the awards, I am sure that he is more than happy that the film gets the recognition of being nominated.  The man, in my opinion, has hit two home runs with Gone Baby Gone and The Town.  Is Mr. Affleck getting set to become the next big director in Hollywood?  I think he still needs to do a couple more films, but he certainly may be on his way.
So what will be Affleck's next film?  There has been a lot of talk of three different projects, but one has emerged to become a front runner.  The first film he considered was The Trade which he would have rewritten with his brother Casey and maybe Matt Damon.  Then there was talk he would direct and star in Replay.  Now the front runner is American Bullshit.
The film was ranked number 8 in 2010 of the best scripts that have not been picked up.  It was written by Eric Warren Singer whose only film credit is the 2009 thriller The International.  The story is about a 1980 sting operation of Congress.  I am sure it is more exciting than that sentence suggests.  Nothing is set in stone yet, but I like the idea of Affleck doing something outside of Boston.
Which project would you like to see Affleck do?  Which is a better film, Gone Baby Gone or The Town?