Awesome Trailer for Lego MMO, 'Lego Universe'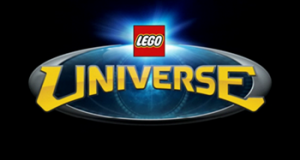 Do you ever watch a preview for a game or movie that is meant for kids and feel a bit embarrassed that you are excited for it? Every time I see a trailer for a PIXAR film I think I'm 9 again. Well, this trailer for Lego Universe had the same effect on me. There is just something about this trailer that captures the magic of Legos for me. The infinite possibilities and the fun you can have. I can't be the only adult who misses playing with Legos….
Synopsis:
LEGO Universe takes place in an alternate universe populated by Lego minfigures. A dark force known as the Maelstrom seeks to rid their world of imagination. Great plans are in place to push back the power of the Maelstrom, and restore harmony to the universe. Players will join together to help the people of the LEGO Universe battle the Maelstrom.
The games intended release is sometime in 2010