"Avenue Q" is coming to The Fox Theatre in St. Louis From April 30 to May 2!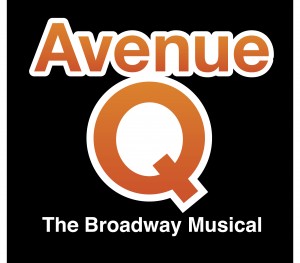 AVENUE Q is the 2004 Tony Award® winner for Best Musical, Best Score and Best Book. Now the award winning show is returning to the Fabulous Fox theatre in St. Louis, MO for a limited 4 show engagement from April 30 to May 2.
Princeton is a bright-eyed college grad, who moves to NYC with big dreams and a tiny bank account. The only apartment he can afford is way out on Avenue Q, where everyone's looking for the same things he is: a decent job, a stable relationship, and a "purpose." Eventually, Princeton learns to embrace the ups and downs of city life and realized that "the real world" isn't so bad, after all.
---
Watch Video From Avenue Q
About Avenue Q
Avenue Q opened off-broadway at the Vineyard Theatre in March 2003, where it gained rave reviews, and was extended four times!
It won the 2003 Lucille Lortel Award for Outstanding New Musical, as well as a nomination for the 2003 Outer Critics Circle Outstanding Off-Broadway Musical award.
It began previews at the Golden Theatre on July 11th, 2003, with a July 31, 2003 opening. Avenue Q played its final Broadway performance on September 13, 2009.
Avenue Q will re-open Off-Broadway at New World Stages later this fall.
---
Avenue Q Cast
KERRI BRACKIN (Mrs. T, Bear & others). National tour: Hairspray (Amber/Penny u/s). Regional includes Hula Hoop (Suzie), The Goodbye Girl (Lucy), Annie, Charlie Brown (Sally), Gypsy (June). Received her B.A. from University of Oklahoma, attended OU Law School, and got her M.S. from PACE in Psychology. Many thanks to the Tolan office, Price Group, Molly, and VP! For Alli (W.T.O.A.).
NIGEL JAMAAL CLARK (Gary Coleman) feels indescribably blessed to be living on Avenue Q, after competing in last year's Spelling Bee. All my love to my family, for always nagging at me to persevere. A special shout out to Adam Caldwell, Evan Ensign, and Work Light for this opportunity. Praise Jesus, who makes the impossible possible!
BRENT MICHAEL DiROMA (Princeton) is ecstatic to make his touring debut on Avenue Q! Regional: Wendall Williams Theatre; Once Upon A Mattress (Dauntless), Eight O'Clock Theatre; Smokey Joe's Café (Adrian), Eckerd Theatre; Battledrum (Jackson), You're A Good Man Charlie Brown (Snoopy), Urinetown (Bobby). Off-Broadway: Cabaret Girl (Quibb). Love and thanks to family and friends who put him where he is today!
JACQUELINE GRABOIS (Kate Monster, Lucy, & others). Recent credits: National/International production of Hairspray (Velma Von Tussle), Shout! The Mod Musical (Red Girl). Other credits: Double V, Joseph, Into the Woods, Secret Garden. Vocals on StageStar Recordings of Spring Awakening and The Wizard of Oz. Member of ANMT, LA. Graduate of AMDA, NYC. Love to Mom & Dad and my teachers!!
LISA HELMI JOHANSON (Christmas Eve) is thrilled to personify her favorite holiday. Off-Broadway: Three Sisters (Classical Theatre of Harlem), Women Beware Women (Red Bull Theatre); Off-Off-Broadway: Haters, T.A.B., Change; Regional: Quilters (TRR). Education: Vocal Performance, B.M.; Musical Theatre, B.A.— Christopher Newport University. Sincere thanks to her family, friends, and church. www.LisaHelmiJohanson.com.
TIM KORNBLUM (Brian). Favorite credits include: Neil Simon's Laughter (Max Prince), Simon's Rumors (Lenny Ganz), and Les Misérables (Thenardier). Endless love and gratitude to his entire support system. Dedicated to the King of Softshoe, Pop Pop, and Tim's love, life, and purpose, Kyle.
MICHAEL LISCIO, JR. (Nicky, Trekkie Monster, Bear & others) is thrilled to be joining this amazing cast and crew of Avenue Q! Michael is a recent graduate of Montclair State University where he received his B.F.A. in Theater. Much love and special thanks to Work Light Productions, Evan Ensign, Harden-Curtis Associates, and his amazing family and friends!
CHARLES M. BASKERVILLE (Ensemble). Previous credits include the national tour of Jesus Christ Superstar (starring Ted Neeley), the workshop of PUNK!: the Musical (Reggie K.), and Frank Wildhorn's Havana. Thanks to Cindy Tolan Casting, the amazing company of Avenue Q, The Luedtke Agency, The Broadway Theatre Project, and my friends and family!
ASHLEY EILEEN BUCKNAM (Ensemble). A native of New Jersey, Ashley is thrilled to be back on the road with Work Light Productions. National tours: The Musical Adventures of Flat Stanley, The Ant and the Elephant, Frankly Ben. Regional: Little Shop (Audrey), Best Little Whorehouse in Texas (Angel), Peter Pan (Peter). B.F.A. Theatre for Youth. Love to friends and family. www.ashleyeileen.com.
BEN HART (Ensemble) is so grateful to be able to make Avenue Q his first national tour! Regional: Twelfth Night (Sebastian), Engeman's Miracle on 34th St. Thanks to Adam Caldwell at Cindy Tolan Casting, Evan Ensign, and Work Light Productions for this amazing opportunity! And to his friends/family, of course. B.F.A. Ithaca College.
JULIANNA LEE (Ensemble) is beyond thrilled to make her professional debut in the cast of Avenue Q! Born and raised in Northern Virginia and currently studying Musical Theatre at James Madison University. Love to Mom, Halmony, Dave, family and friends for all your support! JAM!!
ZACH TRIMMER (Ensemble) is thrilled to be part of this amazing show! National tours: Hairspray (Brad). Other favorite performances: Beauty and the Beast (Lumiere), Thoroughly Modern Millie (Jimmy Smith), Fiddler on the Roof (Motel), My Way (Man #2), among others. Special thanks to Mom, Dad, Steph, Nat, Nana, and Evan and Adam for making this all possible!