AVATAR Sells $130 Million in Blu-ray and DVD in First Four Days in Release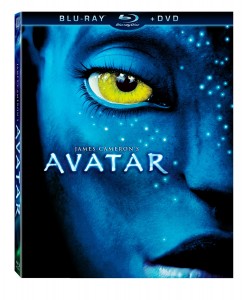 After only 4 days since its release last Thursday, James Cameron's blockbuster "Avatar" has already sold over $130 million in Blu-ray and DVDs. Twentieth Century Fox announced earlier today that the film has sold 2.7 million Blu-rays and 4 million DVDs so far. "Avatar" was released on Earth Day, April 22.
"Avatar" holds the record for highest grossing movie of all time in theaters, worldwide. The film has grossed over $2.713 billion dollars, breaking the record held be James Cameron's last film – "Titanic." Released in 1997, that film made over $1.843 billion worldwide.
You can purchase "Avatar" here
on Blu-ray / DVD combo for only $19.99 (MSRP: $39.99) here
for $15.99 on sale.