"Avatar" Is The First Film To Break $700 Million Mark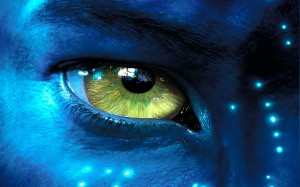 A couple months have passed, and Avatar is still going strong in theaters. After an almost extra $14 million dollar gross this weekend the blockbuster became the first film in history to cross the $700 million mark domestically. The film is up to a worldwide gross of $2.55 billion dollars. It's international gross alone now is just as big as Titanic's take on a whole. The film still has a long way to go before it catches up to the top spots unadjusted. Titanic is at almost a billion dollars when adjusted, which it probably will not hit.
Due to the inflated prices, and the extra money that IMAX and 3D screen add, Avatar has shot up on the charts, and looks like it has no sign of stopping anytime soon.  If it has a good outcome in next week's Academy Awards, you might see yet another boost that keeps it in theaters for a bit longer.
So, is the film deserving of hitting this mile stone? Or is this the product of the hype machine? Let us know in the comments!